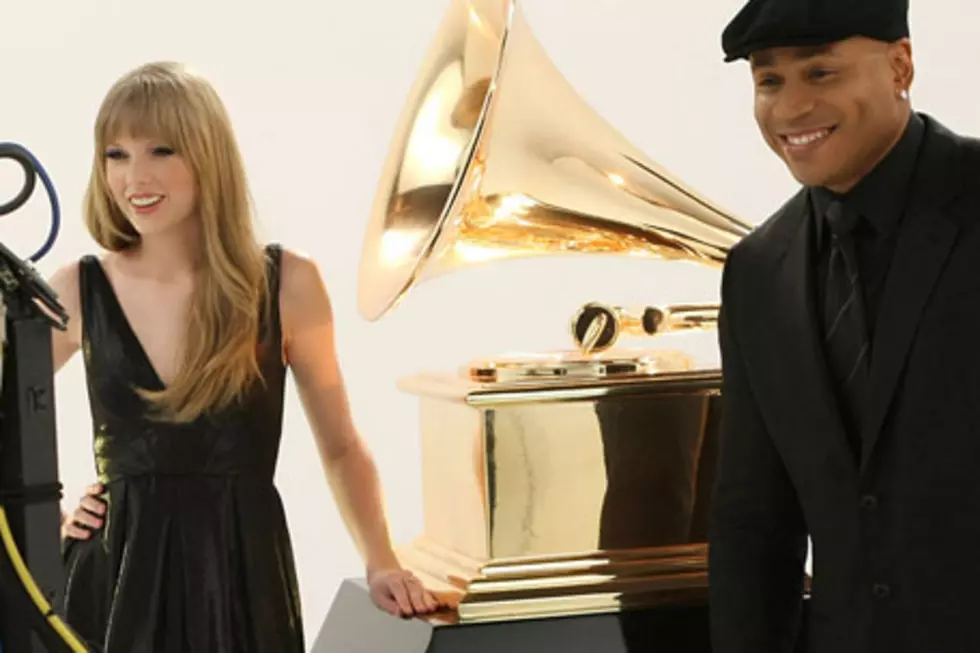 Taylor Swift Joins LL Cool J in Funny Grammy Ads (WATCH)
Robert Voets, CBS/Getty Images
Robert Voets, CBS/Getty Images
Taylor Swift once again proves a great comedic actress, this time on the small screen. The 'Valentine's Day' star (and, oh yeah, multi-platinum-selling country music powerhouse) appears with LL Cool J in three clever commercials promoting the 54th annual Grammy Awards.
In the spots titled 'The Host' and 'Impressive,' Taylor pokes fun of the famed rapper, who is hosting the live awards broadcast (apparently unbeknownst to the blond beauty!). And in 'Get That Spot,' LL turns the tables on Taylor with a funny jab at the country superstar. Watch all three commercials below.
Four-time Grammy winner Taylor is set to perform on the Feb. 12 show, though it's not yet been revealed what song she'll sing. She's up for three of the coveted gold gramophones this year: Country Album of the Year for 'Speak Now,' along with Best Country Song and Best Country Solo Performance for 'Mean.'
The 54th annual Grammy Awards air live from Los Angeles, Feb. 12 at 8:00 PM ET on CBS.