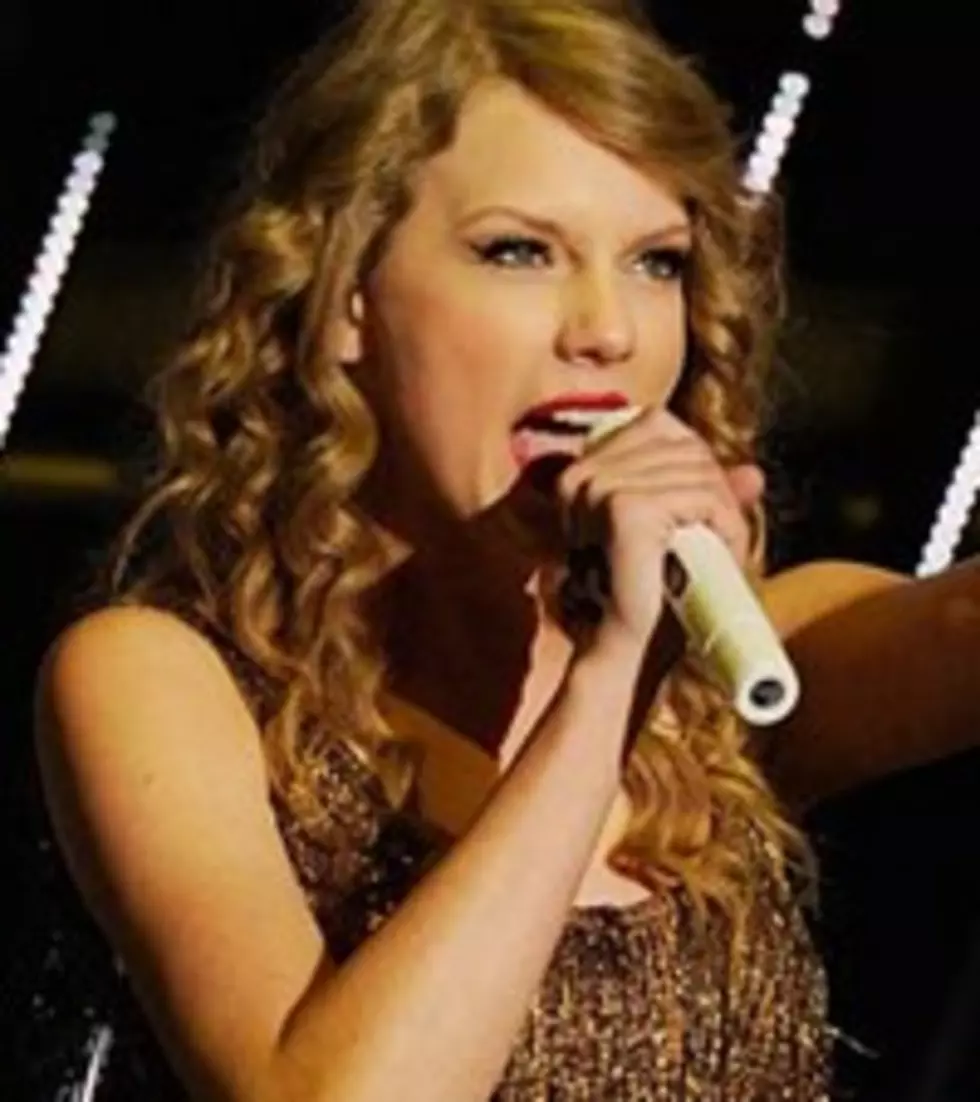 Taylor Swift Dismisses Songs About Her as 'All Good Fun'
Frederick Breedon IV, Getty Images
Frederick Breedon IV, Getty Images
Taylor Swift has made a not-so-small fortune by addressing ex-boyfriends in her songs, but what happens when the author becomes the subject? Taylor dished with New York deejay Elvis Duran about the possibility of a few tunes being directed towards her.
"There is one ... two ... three," counts the 'Mean' singer. "Those are the ones that have been speculated." She adds, "It's all good fun though. It's music going back and forth. It's fueled by heartbreak and real stories and real things. That's what keeps music authentic."
One rumored track is 'See No More,' the debut solo single from Joe Jonas, one-third of the Jonas Brothers and ex-flame of the country music superstar. The pop singer released an accompanying music video last month featuring a pale dress hung against a bare well, a speculated referential symbol of Taylor's signature wardrobe style. Although the singer gives no confirmation, he admits to Tiger Beat Bop that he used past relationships as a muse for his debut solo album.
"I think all artists have a right to write about what happens to them," Joe says, giving a possible nod to Taylor's skilled verbal tactics. "But, I have a right to write about things too."
Despite any lyrical daggers thrown in her direction, Taylor admits she is continually overwhelmed by the encouraging words and support from her fans and peers.
"For me, there is a reset button when someone says something nice to me," admits the humble singer. "Every time someone says something nice to you, it's a new thing. It's something to really appreciate ... I'm never going to feel entitled to success."
How does the global superstar remain grounded amidst the critical assaults and tabloid rumors that come with the territory of the job? Taylor credits her family for her outlook.
"A great deal of it is how you're raised and how your family encourages you to be," Taylor admits. "Another big part of it is keeping your priorities in the right place. And why you got here in the first place and why you wanted to be here ... to make music. It's all keeping a healthy prospective of what your life and what normal is."
After some much-needed downtime following a bout with bronchitis, Taylor has resumed her Speak Now world tour. Click here to find out which cities still have tickets available.