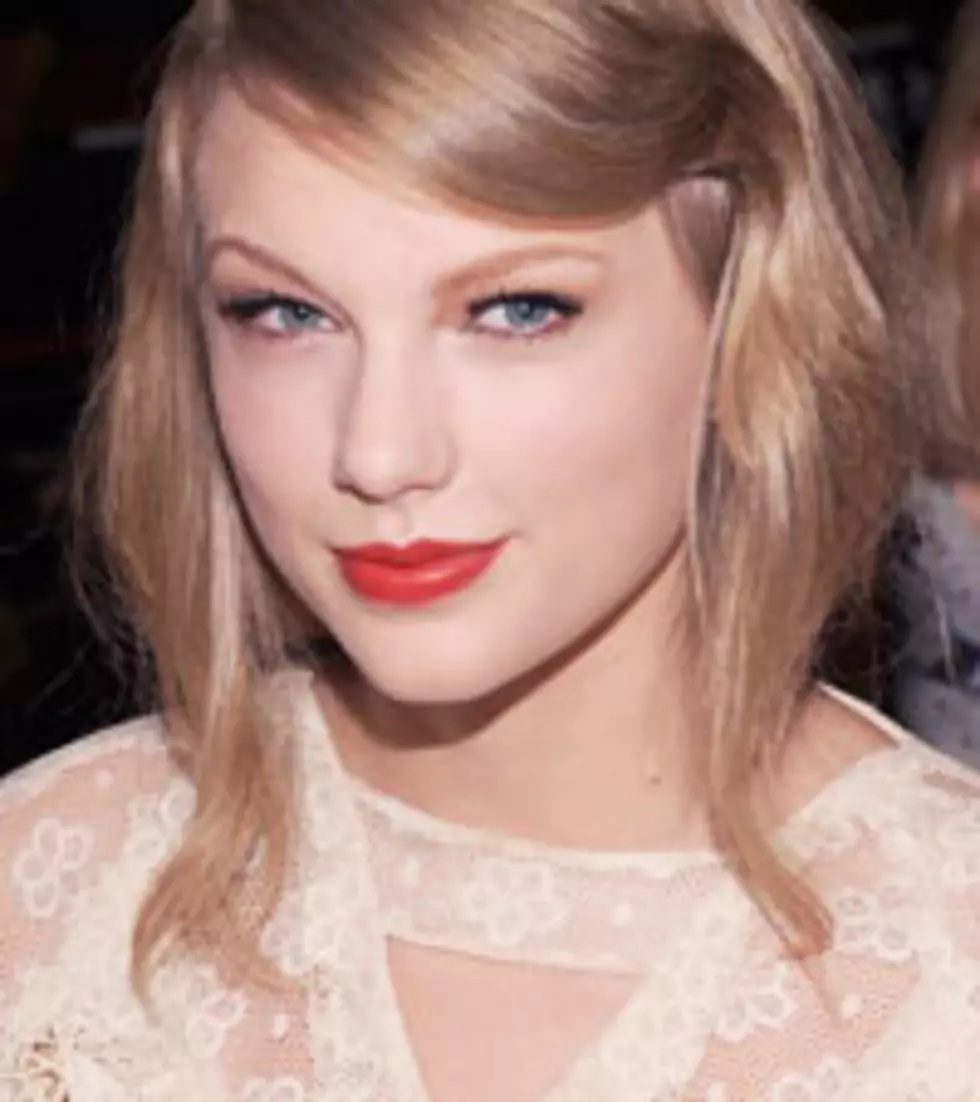 Taylor Swift Earns Two Spots in Guinness Book of World Records
Jamie McCarthy, WireImage
We already knew Taylor Swift had a record-breaking career, but now the songbird's epic achievements are being officially immortalized. The 21-year-old has scored two mentions in the Guinness Book of World Records 2012, ranking her among the most notable celebrities of her generation.
The 'Sparks Fly' singer holds the new record for Fastest Selling Digital Album by a Female Artist, for her latest CD, 'Speak Now,' as well as the Most Simultaneous U.S. Hot 100 Hits by a Female Artist, with 11 charting back-to-back singles.
The reigning ACM Entertainer of the Year (and current CMA Award nominee for the same title) admits all her accolades have far exceeded her childhood dreams. "I would think about how lucky I would be if people cared about the words I wrote," Taylor tells The Boot. "I would think about how lucky I would be if one day I was walking through a mall and saw a little girl with my face on her T-shirt. I would think that if one day anyone lined up to ask me to sign something of theirs, that would be a good day!"
Taylor is continuing the United States leg of her Speak Now World tour, which includes two shows in her current hometown of Nashville, Tenn. later this week (Sept. 16 and 17). The tour will extend into 2012 with several newly-added dates in Australia and New Zealand. Keep track of the blond beauty's tour schedule here.
if(typeof AOLVP_cfg==='undefined')AOLVP_cfg=[];AOLVP_cfg.push({id:'AOLVP_1105696135001','codever':0.1,'autoload':false,'autoplay':false,'displaymnads':true,'playerid':'89761511001','videoid':'1105696135001','width':476,'height':357,'playertype':'inline','stillurl':'dynamic','videolink':'#','videotitle':'dynamic','videodesc':''});