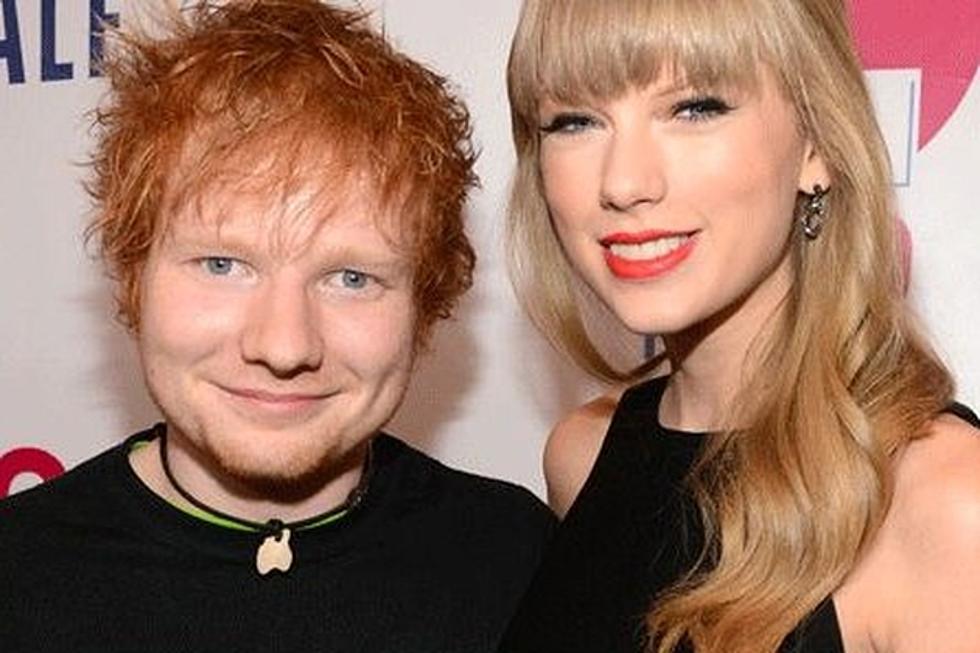 Taylor Swift, Ed Sheeran Dating? British 'Stud' Addresses Rumors
Kevin Mazur, Getty Images
If it seems like you could literally put Taylor Swift in the same room with a guy and instantly spark rumors of a secret romance between the two, well, that's probably because that's just what's happening with Taylor and her Red tourmate, British singer-songwriter Ed Sheeran. While Ed confirms that the pair are not dating, being linked to to the "22" singer isn't exactly the worst thing that's ever happened to him.
"The thing that impressed me with the media is that because they wrote about it, my mates believed it," Sheeran tells New Zealand broadcaster TVNZ. "And my mates are texting me being like, 'Is it true?' So I said it wasn't but the fact that people can believe it makes me feel like a bit of a stud, you know?" (quotes via US Weekly).
While he confesses that he and Taylor spent an extended period of time together in her London hotel room last month, the singer of such pop hits as "The A Team" and "You Need Me, I Don't Need You," insists theirs is nothing more than a music-fueled friendship.
"I did stay there 'til four and I did leave in the same clothes, but I was playing her my new record," he explains. "It was strictly that kind of thing. Literally, I went in there and we passed the guitar back and forth and played songs to each other."
Adding to the intrigue, the co-writer of "Everything Has Changed" from the multi-platinum-selling superstar's Red album also happens to be the writer responsible for "Little Things," a hit by One Direction, the boy band featuring Taylor's ex, 18-year-old Harry Styles. (Coincidence?)
"I've got to be honest because one of my best friends did date her," Sheeran notes of Styles. "I'm not that kind of guy. But the fact that people believed it impressed me a little bit."
Asked if he tried to steal a kiss from Taylor, he replied, "I'm a professional."
And, professionally speaking, because Sheeran is currently on tour with the songstress, mixing business and pleasure would probably not be the best idea anyway.
"Six months on the road with someone, that could get a bit awkward," he says. Speaking of awkward, while he may not be falling for his tour boss, Sheeran did take a bit of a nasty tumble on the tour's opening night in Omaha, Neb. this week. He completed the show, however and even joined Taylor for a duet of "Everything Has Changed." He's also scheduled to appear on all the 66 Red tour dates.