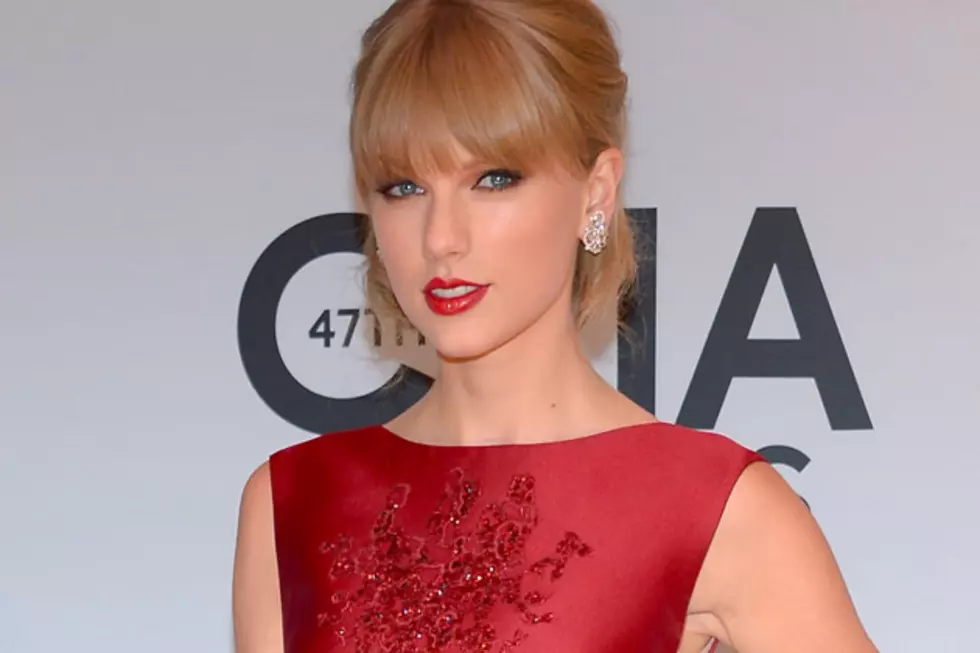 Taylor Swift Presented With Pinnacle Award at the 2013 CMA Awards
Michael Loccisano, Getty Images
'Nashville's' Lennon and Maisley Stella performed a brief rendition of Taylor Swift's hit single 'You Belong with Me' before introducing slew of country legends to present Swift with CMA's Pinnacle Award at the 2013 CMA Awards.
Tim McGraw voiced a video made to highlight Swift's outstanding career. Swift started songwriting at 12 and has written every song on every album she's released, and it's paid off with 75 million song downloads and counting.
The video featured kind words for the 'Red' singer from McGraw, Keith Urban and Ethel Kennedy, who spoke specifically about the difference Swift has made in the global community through monetary donations and personal time she's given to charity.
Mick Jagger, Justin Timberlake, Reese Witherspoon and Julia Roberts also gave words of encouragement in the tribute, much to the Swift's shock -- she was obviously taken aback during the entire video.
"Congratulations on this well-deserved pineapple award" joked Ellen Degeneres at one point. "Pinnacle Award. Now that makes more sense," she corrected.
"My parents are not just crying, they are actually bawling at this point," she said before continuing to thank the awards committee and her fans.
"I love you, you've made me feel so special right now. Thank you," Swift said, while visibly holding back tears.