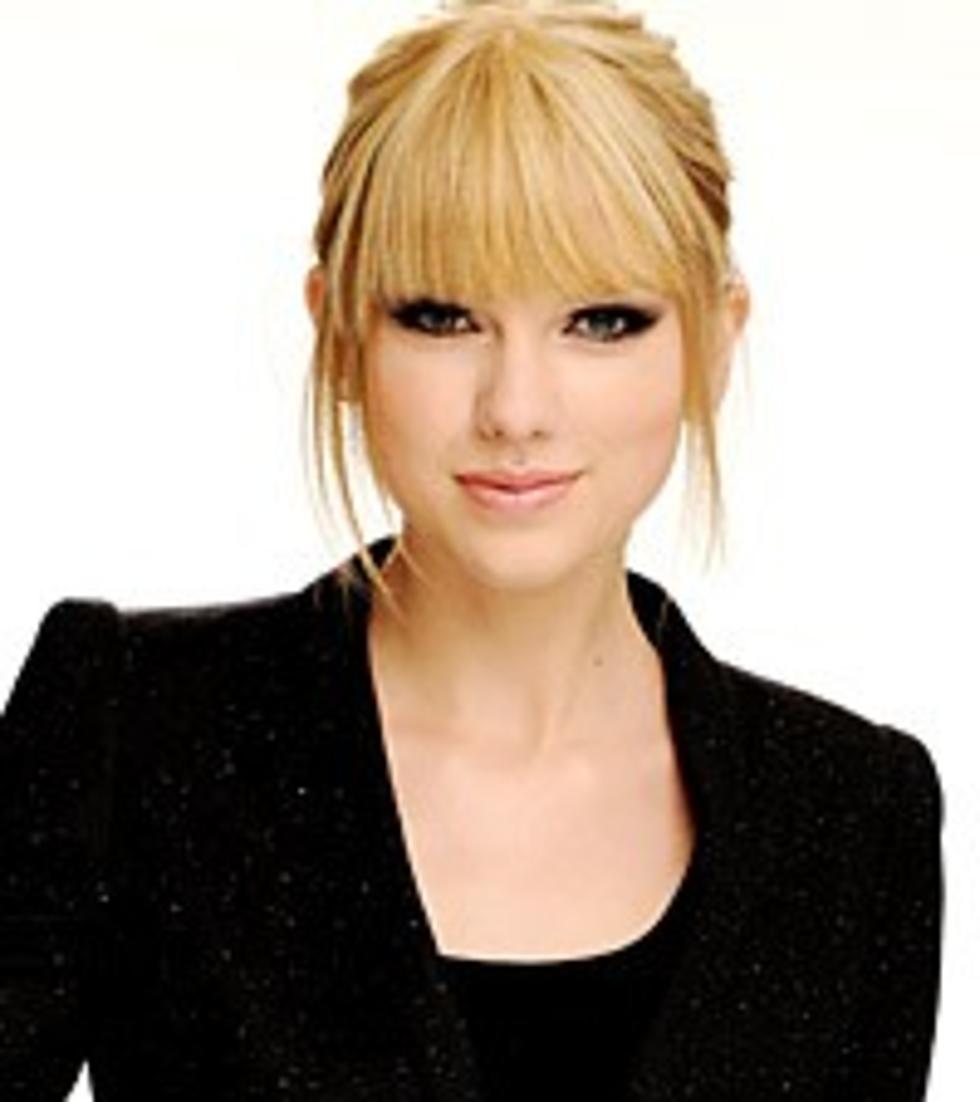 Taylor Swift Celebrates 21st Birthday 'in a Snow Globe'
Retna
Taylor Swift turned 21 on Monday, December 13, beginning her big day in the Nashville studios of radio station WSIX, with retiring deejay Gerry House and his staff. Gerry presented Taylor with a cake and a birthday card which helped start her day off with a few laughs. "There's a dog on the front looking really peaceful," Taylor explained for radio listeners."It says, 'Oh, yeah!' [opening card to read inside] Hope your birthday leaves you scratched in all the right places.' That's classy, thank you!" she said with a laugh.
Gerry then asked Taylor what she had planned for her milestone birthday. "Plans? For my birthday? This is it! This was all I planned for," she joked, noting the inclement weather plaguing Music City. "It's snowing outside ... it snowed yesterday, so I don't really know, it kind of limits activities. I may sit inside my apartment and just like pretend I'm in a snow globe. But that's all I really have planned for today. No pressure or anything ... it's been great so far. Later on, I might have plans, but not really during the day."
When Gerry noted how happy he has been for all of Taylor's success, she responded, "I'm really so blown away by the fans and how wonderful they've been to me. Feeling so much love around the holidays is really nice."
Just a few days earlier, Taylor hinted at what her birthday celebration might entail, saying, "I love having a Christmas-themed birthday party so people can give each other presents at my birthday party, so it's not so much a spotlight [on my] birthday. Especially with a 21st birthday, where people are like, 'Huh? Huh? What's she gonna do?' I didn't want it to be a crazy club thing. I just want it to be very me, and the me thing to do would be to have a Christmas birthday party."
At 21, the pop-country superstar has won four Grammy awards and her latest CD, 'Speak Now,' has just gone triple-platinum. But Taylor says she's not too overwhelmed by all she's accomplished at this tender age. "Things feel really good on this birthday, really great in fact," she notes (quote via ivillage.com). "I don't feel older all of a sudden. It's a state of mind thing, how you see the world, being excitable, staying excitable and impressionable and doing your best not to become jaded or bitter. I think keeping your mind and your heart open keeps you young."
Taylor told her Twitter followers she spent the night before her big day "dancing around my room alone to @pink's greatest hits cd," after having an early celebration with two close friends who "brought a pizza with a lit 21 candle on it and bday hats."
Taylor's rep tells The Boot the singer happily celebrated Monday evening with friends and family -- a fitting end to her special day.