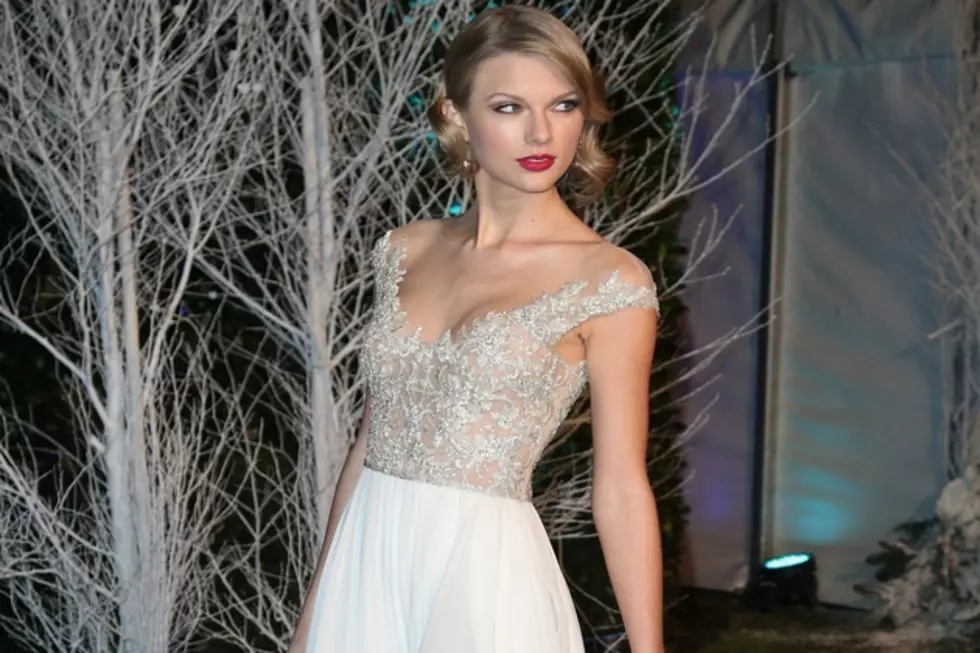 Taylor Swift Named Worldwide Artist of the Year at the 2013 American Country Awards
Chris Jackson, Getty Images
Taylor Swift won the first American Country Award for Worldwide Artist of the Year at the American Country Awards on Tuesday night (Dec. 10).
Swift, who is in Australia as part of her global Red Tour, accepted the award via satellite from Aussie music sensation Olivia Newton-John.
"I'm so sorry that I can't be with you tonight, but I'm so thankful that you decided to give me this ACA for Worldwide Artist of the Year. Appropriately, I'm on the other side of the world, which is why I can't be there," she said, while holding up her blue Fender guitar.
"I am so happy that you decided to honor touring worldwide," she added. "It's been such an amazing part of my life, writing songs and then getting to perform them all over the world, to audiences who are singing every single lyric back to you, whether or not it's an English speaking country. It's really cool for you to honor that. I really appreciate it. Thank you, thank you, thank you!"
Swift's Red tour will continue into 2014 with a series of shows in London and Berlin. See all of her upcoming concerts here.