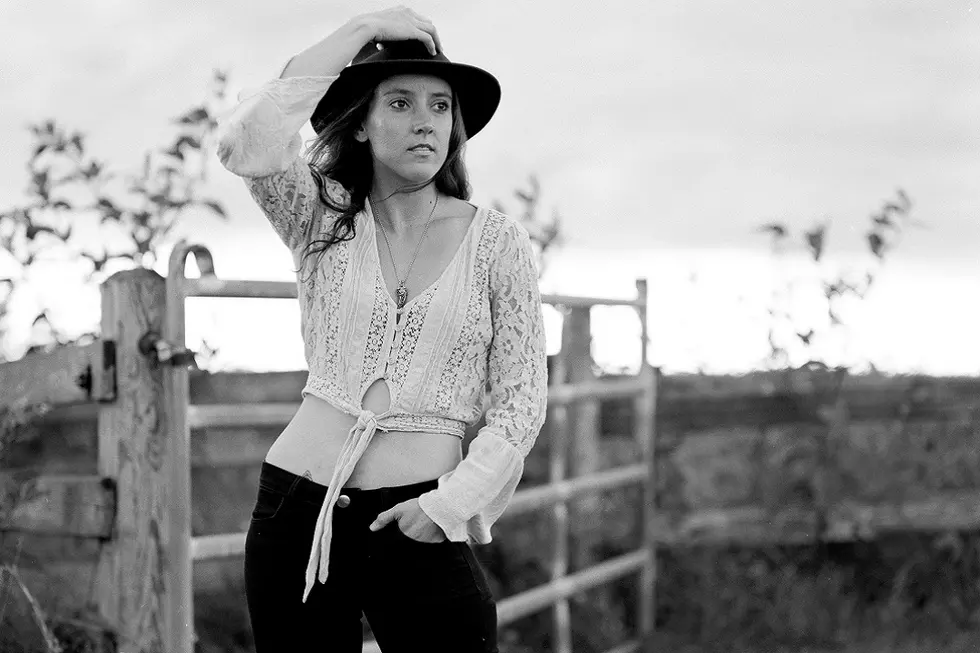 Sylvia Rose Novak, 'Someone Else's War' [Exclusive Premiere]
Courtesy of the Press House
Singer-songwriter Sylvia Rose Novak is preparing to release a new album this fall, and she's giving The Boot's readers a first listen to its title track. Press play above to hear "Someone Else's War."
"Someone Else's War" is a "complicated" song, Novak tells The Boot, because it's both vague enough for listeners to draw their own conclusions about its meaning, but also deeply personal to her. "Well, if it's the world you want / You better go and load your gun / You better be prepared to fight / When there's nowhere left to run ...," Novak sings in the chorus. "Is this what you came for? / Or is it someone else's war?"
"If you want it to be political, it is very political. If you want it to be personal, it is deeply personal," Novak adds. "Most of all, "Someone Else's War" poses an important question: Are you going to stand up and fight? Or are you going to wait around and hope that someone else enacts the change that's necessary?"
A multi-instrumentalist, Novak grew up in Opelika, Ala., listening to folk and classic country (plus some show tunes and the Bee Gees) thanks to her musician parents. In high school, she became enthralled with Southern Gothic literature and tried writing her own, but gave it up for several years before writing her first song in late 2012.
Novak's new album, Someone Else's War, examines the themes of human nature and the current political climate. She self-produced the record, which was recorded and engineered by Lester Nuby III at Birmingham, Ala.'s Ol Elegante.
"Someone Else's War started as an amalgamation of new songs. There was no working title for the record, it just was," Novak says. "I pulled the rest of the record in around ["Someone Else's War" and two other songs] to create a kind of 'world on the brink' concept album. Some songs are global, some are local, and some are personal, but they're all meant to be a kind of wake-up call."