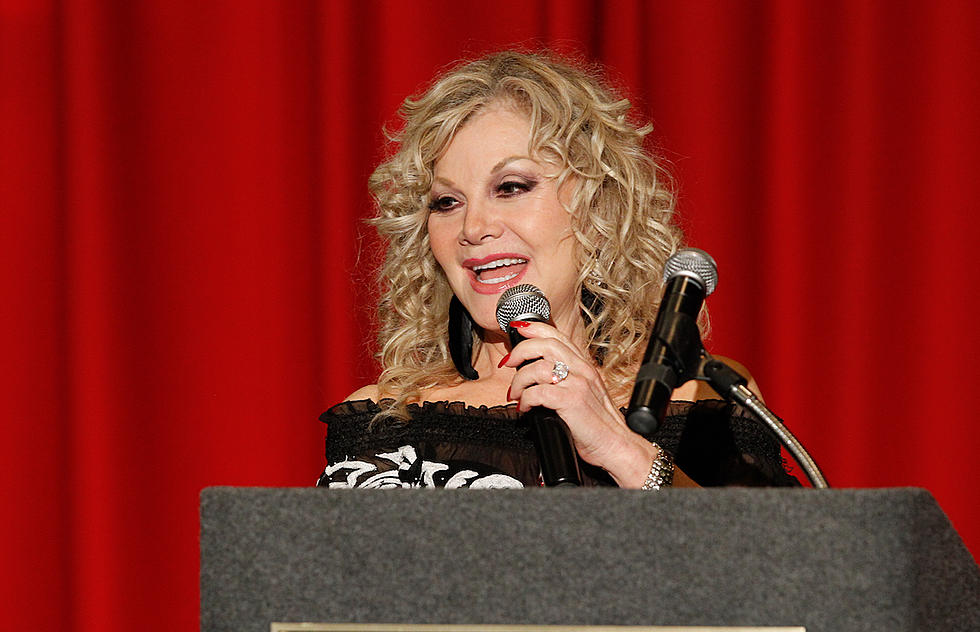 Stella Parton Speaks Out Against Accused Sexual Predator Kirt Webster: 'The Truth Will Come Out Eventually'
Terry Wyatt, Getty Images
Singer-songwriter Stella Parton is speaking out against alleged sexual predator Kirt Webster, a high-level country music publicist whose PR firm folded in late 2017. In a new Facebook post, which is levied against Webster's January 2019 announcement that he would be returning to his former career, Parton describes Webster's behavior as "shameful" and calls for the publicist and other sexual predators within the music industry to be held accountable for their actions.
Webster's career came to a screeching halt in November of 2017, after former country singer Austin Rick -- who was a client of Webster's -- accused him of sexual assault during their work together in 2007 and 2008. In addition to repeated unwanted advances, Rick explained at the time, Rick was drugged by Webster at a party and subsequently woke up in the publicist's bed; in another instance, that Webster bullied him into receiving oral sex.
Subsequently, dozens of Webster's former employees and clients shared similar stories of sexual harassment, bullying and a toxic work environment at Webster PR, Webster's public relations firm. The company shuttered, but just a year and a half later, the publicist announced he would be returning to the music industry and recently launched a new website aimed at attracting aspiring country singers who are new to the business. In fact, Webster explained, "I have never gone anywhere."
In her post, Parton says that not only has Webster not gone anywhere, he's been keeping a low profile while continuing to work in Nashville ever since the first accusations emerged. "I have been told by a number of people that ... he has been working under another business title," Parton explains.
Parton has long been vocal about Webster's alleged sexual misconduct to the Nashville music industry -- especially the young country artists who might be considering working with Webster now that he has re-opened a business -- and she says she's faced threats and bullying for being so outspoken.
"It takes a lot of courage to speak out, and I respect Austin Rick for speaking out," Parton says. "I have been harassed and threatened for speaking out regarding this situation. I have also had a number of people who are associated with him sabotage some of my work because of it."
Even in the face of threats, however, she says that she will continue to stand up for what is right: "I won't back down. I will continue to condemn this behavior, and I am not afraid of retaliation," Parton adds.
"The truth will come out eventually. Those who have aided and abetted him and other deviants are just as guilty," she continues. "I hope by standing up against abuse of any kind that it will save at least one person from the tragedy of abuse. Then it will be well worth the sacrifice. Truth should not come at such a high price."
Parton is the sister of country icon Dolly Parton, who is a former client of Webster's.