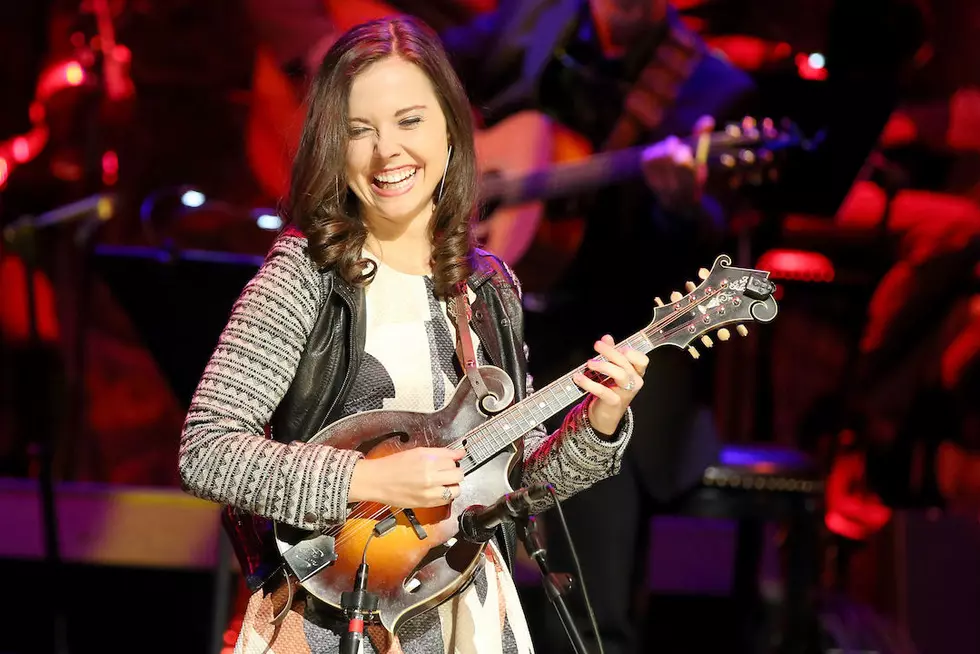 Sierra Hull Shares the Lessons She's Learned From Mandolin Icon Ricky Skaggs
Terry Wyatt, Getty Images
As someone who has not only been inspired musically by Skaggs but also looks up to him on a personal level, Hull says it's particularly meaningful to her to be a part of the festivities honoring the country and bluegrass icon's career in 2018. "I mean, it's so great!" she told The Boot on the red carpet before the CMA Awards. "I'm so thrilled to get to have two chances to celebrate Ricky and his great music.
"I first met him when I was 10 years old," she recalls, "and he's always been just such a wonderful person and hero to me."
Hull says one of the greatest lessons she's learned from Skaggs is how versatile the mandolin can be. "I've poured over so many of the albums Ricky's made, even back from his time with Ralph Stanley, you know? To the country albums, solo albums, bluegrass albums -- there's just so much of his out there," she shares.
While the instrument may be commonly associated with bluegrass music, Hull admits, it can be an important part of making music in a wide range of genres. In fact, in her own music, Hull often plays her mandolin in songs she doesn't necessarily consider strictly traditional bluegrass numbers.
"I would say that the type of music that I make right now when I'm doing my solo projects isn't necessarily bluegrass so much anyway," she explains. "It plays off of so many of these genres and influences I've had over the years."
Skaggs has successfully bridged the gap between bluegrass and country music throughout his decades-long career, notching several country hits and even topping the charts with "Highway 40 Blues" in 1983. No matter what kind of Skaggs records, however, it is his commitment to artistry and musical skill that leave a lasting impression on younger artists such as Hull.
"I think, at the end of the day, [it's just about] trying to follow the muse," Hull adds. "Trying to make meaningful music, regardless of what it ends up sounding like."
Sierra Hull + More Take Center Stage at 2017 American Currents Exhibit