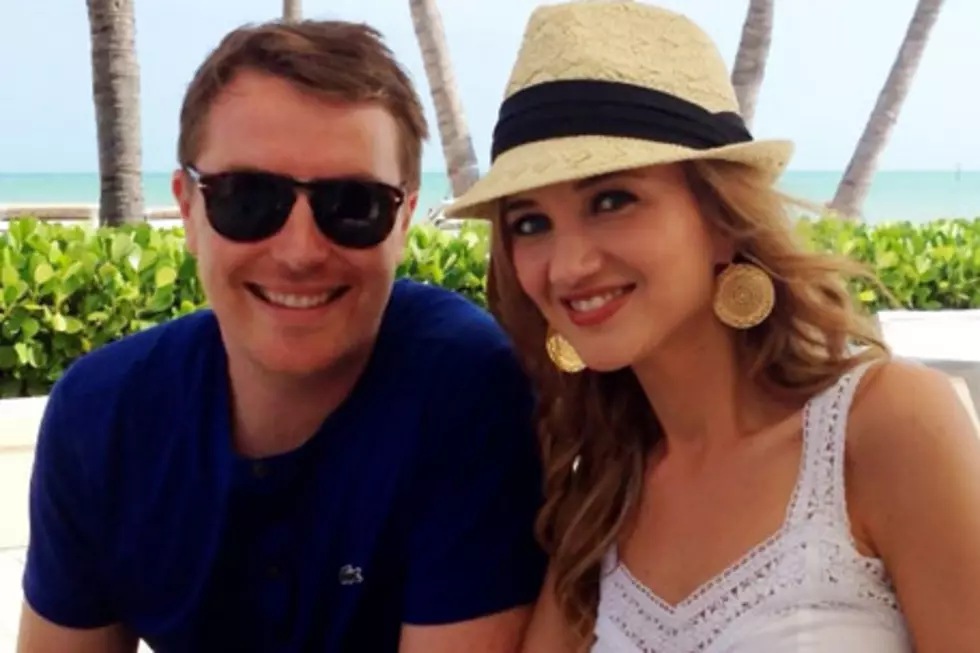 Sarah Darling Engaged to British Beau
Photo Courtesy Sarah Darling
Photo Courtesy Sarah Darling
Sarah Darling is officially off the market! The country songbird said "yes" to boyfriend James Muriel's proposal during a romantic vacation in Key West, Fla. over the weekend.
Though they didn't start their long-distance courtship until just over a year ago, the "Home to Me" singer and British graphic design executive actually met a few years ago through his father, Andrew. "Andrew was an aspiring songwriter and had been traveling to Nashville, back and forth from London. He asked me to sing some of his songs on a demo," Sarah explains to The Boot. "There was a Christmas song that my fiancé actually ended up working on with us. So, God brought us together through music!"
Sarah says she had a few hints that James was planning to pop the big question, yet she was still quite surprised when it actually happened. She calls the proposal "the most amazing feeling" ever in her life.
"It was so perfect because it was on the beach, and the Atlantic Ocean was what separated us," she gushes. "The significance of the scene made it really romantic and sweet."
James has now made the big move across the Atlantic, from London to Nashville. He is a newfound country music fan, thanks to his bride-to-be, who has also taught him how to line dance. Sarah exudes gratitude when talking about her groom's decision to move across the pond.
"Long-distance (dating) was very hard. We would Skype and even did Skype cooking where we cooked dinner together, which is hard since there's a six hour time difference!" she recalls. "The most amazing thing for us is that we had met (years ago) but when we ended up deciding to date, we went to Paris together. After that trip, I knew this was the guy I wanted to be with forever. But he lived in London and I was in Nashville, so how in the world would we make this work? But we did, and he finally said he wanted to move to Nashville to be with me."
On one of their many long-distance chats, Sarah laughs that she gave James quite a scare. She had just been booked to perform on the ABC dating show, "The Bachelor," and called to tell him the good news. "I said, 'Guess what? I'm going to be on this season of 'The Bachelor'!' And there was just silence. Then I said, 'Wait ... not as a contestant! I'm just going to sing!'"
Though the former bachelor and bachelorette are in no rush to set a date, they're looking at May 2014 to tie the knot. No matter when it happens, Sarah promises not to be a "bridezilla," admitting she's never been the kind of girl who has a clear-cut vision of her wedding day.
"Some girls are so-hands on with how they imagined it their whole life. But I just always imagined something beautiful outside, almost like a Southern wedding with long wooden tables, a garden and lights hung. But I'm definitely not one of those girls who freaks out or has to have it all a certain way."
Sporting her new left-hand bling -- which James had custom-made for her in London -- Sarah is currently on tour with Scotty McCreery. Get cities, dates and ticket information on the trek here. And listen out for new music from the sandy-haired beauty in the coming weeks. She plans to release a summer-themed song, which will be the first single from an upcoming album that is currently a work-in-progress.
"I'm starting to write a lot of love songs," Sarah says with a laugh. "I'm experiencing all of the amazing feelings that go along with falling in love."