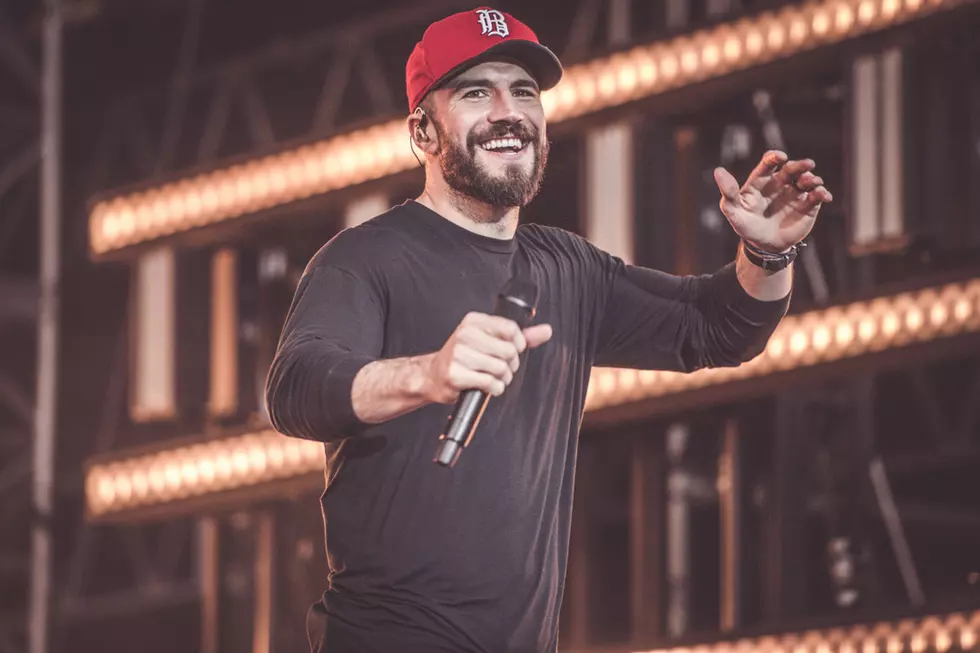 Sam Hunt Says Sophomore Album Will Balance 'Lighthearted Sentiment' With 'Reflective Songs'
Patrick Tewey for Taste of Country Festival
Sam Hunt went from creating major buzz with his debut album, 2014's Montevallo, and rewriting chart history with his 2017 hit "Body Like a Back Road" to a relatively private life with his several signature tunes' inspiration: his wife, Hannah Lee Fowler. Ever since Hunt married Fowler in the spring of 2017 and then purposefully fell off the radar, fans have pondered any possible clue to new music, and in a recent interview with ET Canada, the artist confirmed suspicions about his recent in-studio activity.
"About a year ago, I decided over the next 12 months, I'm going to write a record," Hunt says. "Whatever comes of it, I'm going to put out. That has come and gone. As of the first of this month, that's when I would've said that."
Indeed, Hunt and those around him have been discussing writing and releasing new music for years now. The artist is an admitted perfectionist and told The Boot in June that he sees "Body Like a Back Road" and his 2018 single "Downtown's Dead" as "interim songs that I was trying to put out to buy myself more time."
"I got to a point where I really didn't feel like I was smelling the roses because it happened so fast, so I stepped back and kind of digested it all," Hunt tells ET Canada. "More than anything, I made a conscious effort to think about how I wanted the next few years ago and ... how I wanted to experience my 30s and how I wanted to approach music going forward."
Fruits of Hunt's songwriting and recording efforts include at least four completed songs for his sophomore album, including a single planned for a late 2019 release. According to Hunt, the entire album should arrive sometime next year and offers both party-starters and introspective, R&B-inspired cuts.
"There is more of that lighthearted sentiment on some songs," Hunt shares, "and then there are some reflective songs that balance those songs out."
During a Thursday (Sept. 19) performance in Calgary, Alberta, Canada, Hunt unveiled a new song that looks back at falling for a hometown sweetheart, titled "Sinning With You." The new song shines light on the gentler side of Hunt that's been overshadowed by his more carefree, pop-oriented tunes, such as "Body Like a Back Road" and "House Party."
Sam Hunt: 10 Things You Might Not Know