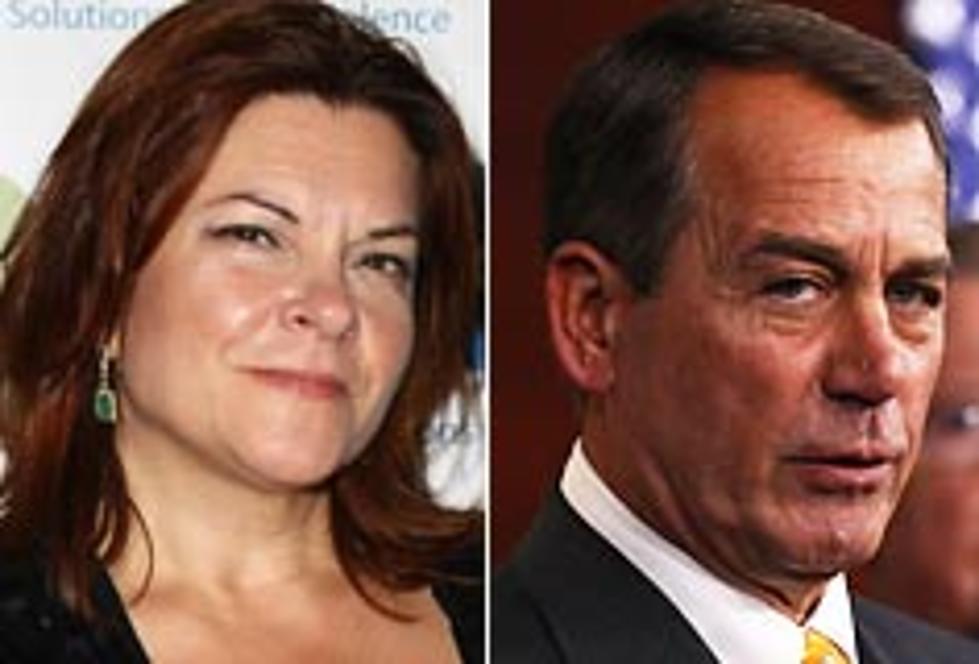 Rosanne Cash Reprimands Republican for Cash 'Punchline'
Getty Images
Rosanne Cash took to her Twitter page this week to apologize for using a curse word when referencing Republican Congressman John Boehner -- but she stands by her statement that the politician should not be using her dad, Johnny Cash's name as a "punchline."
"Okay, feel kind of bad I called he-who-shall-not-be-named a curse word, albeit a funny one, as I didn't know it would go so viral," Rosanne tweeted on November 2.
The Twitter war began on November 1 when Congressman Boehner, from Ohio's 8th district, tweeted, "Remember when Ronald Reagan was President. We had Bob Hope. We had Johnny Cash. Think about where we are today. We have got President Obama. But we have no hope and we have no cash."
Rosanne took to her Twitter and responded: "John Boehner: Stop using my dad's name as a punchline, you asshat."
Since her response, Rosanne apparently has had a tsunami of tweets both praising and criticizing her. She tells her Twitter followers that she's blocked plenty of the haters but also has left some of the negative comments on her Twitter feed, including one angry post saying, "Only ass is Cash's girl for not appreciating her father as historic mark on Western Society. Cash sang for all of us."
Although Rosanne admits that the issue is exhausting and surprising, she is clearly in this for the long haul, railing against those who use the name of the Man in Black for their own gain: "Sometimes static gets to me. People using my dad as a weapon against me; having TOTALLY wrong projections of who he was," she writes on Twitter. "He didn't sign on to be punchline for some politician; he's not here to defend himself. He deserves more honor. Think what you will."
As we post this, there is no response from the presumptive House Majority Leader.
Although Rosanne is liberal, she tells The Washington Post her response was not politically motivated but due to her frustration for using her father's name. "People co-opt my dad ... but he was a real person who had his own beliefs," she says. "They make him a one-dimensional image to further their own agendas."