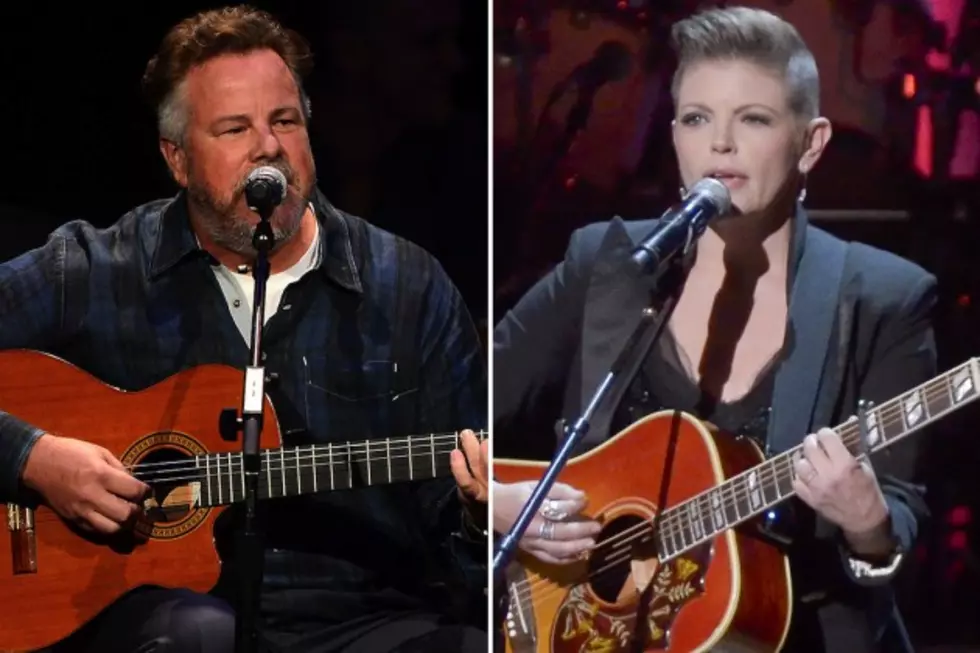 Robert Earl Keen + the Dixie Chicks' Natalie Maines Team Up for New Song [LISTEN]
Jason Davis/Kris Connor, Getty Images
Robert Earl Keen and Natalie Maines of the Dixie Chicks have teamed up to record a new song, 'Wayfaring Stranger.' The song will appear on Keen's upcoming album, 'Happy Prisoner,' which features his spin on some of his favorite bluegrass songs.
"I've always had an affinity for music that I felt you could listen to in your living room," Keen explains. "My mom liked the old hillbilly stuff, and my whole education in music started with bluegrass. I've been listening to it forever, I love it, and so I feel like I'm something of a happy prisoner of it."
Maines father, Lloyd Maines, produced the album, which is how she came to record the song with the legendary musician.
"He called her up, and she showed up, and it's incredible," Keen recalls. "It will make you sink to your knees. With people that are talented in any way, I'm even more taken aback when you're there and it happens."
'Happy Prisoner' also includes guest vocals by Lyle Lovett and Peter Rowan, with Nickel Creek's Sara Watkins and Danny Barnes contributing instrumentally.
"I've been listening to [bluegrass music] forever, I love it, and I feel I'm somewhat locked into it," Keen tells the Nashville Scene. "Even my own songs sometimes are formatted — not instrument-wise, but verse-chorus-wise, like that. So I feel like I'm necessarily a happy prisoner of bluegrass."