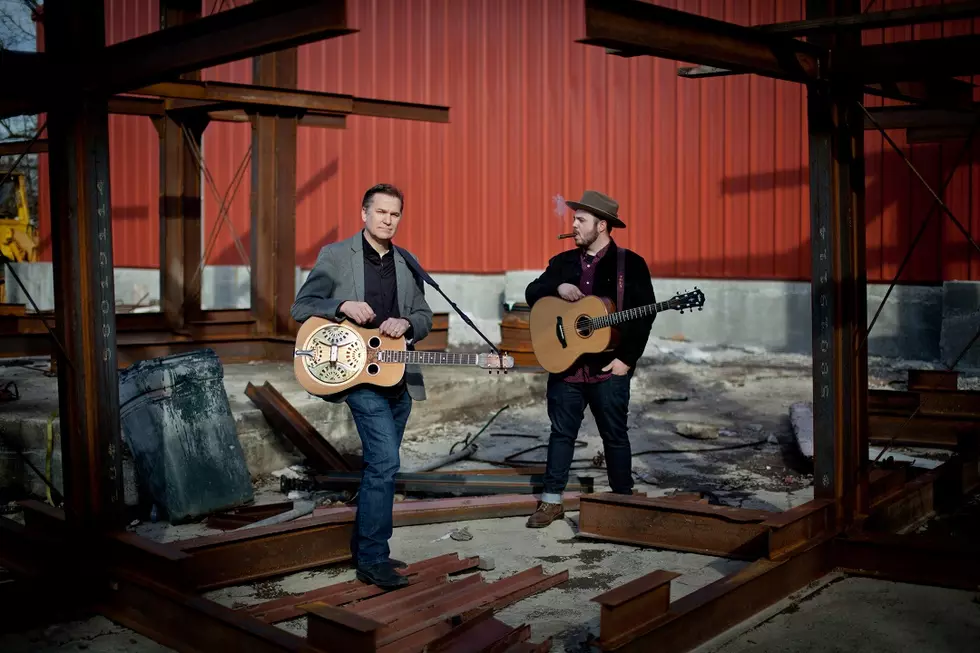 Rob Ickes and Trey Hensley (Feat. Vince Gill), 'Brown Eyed Women' [Exclusive Premiere]
Stacie Huckeba
While Ickes considers himself more of a novice when it comes to the iconic jam band's musical legacy, he describes Hensley as an "expert" on the Grateful Dead's tunes. The idea to record this particular song first originated when Ickes and Hensley were on a long drive; they were listening to a recording of a 1977 Grateful Dead concert in Connecticut when "Brown Eyed Women" hit the airwaves. (Although the Dead never recorded the song for a studio album, they performed it at more than 300 shows throughout their career.)
"I was immediately drawn to the melody," Ickes tells The Boot. "I thought the topic of the song lent itself perfectly to what Trey and I do. It kind of sounds like a folk or bluegrass story."
The duo decided to take the song to Gill, who fell in love with "Brown Eyed Women," despite never having heard it before. "He loved it!" Ickes recalls. Ickes and Hensley's killer harmonies are made even stronger by the addition of Gill, who contributes lead vocals to a line or two and lends his distinctive tenor on backup vocals elsewhere on the song.
"I think this is the first Dead song that Vince has sang on," Ickes adds. "How cool is that?"
Both accomplished musicians in their own right, dobro player Ickes and guitarist Hensley are a force to be reckoned with when their powers combine. Ickes is a 15-time winner of the International Bluegrass Music Association's Dobro Player of the Year award, while Hensley has been a star in the world of guitar-playing since he was 11 years old, when Marty Stuart pulled him up onstage to perform alongside Earl Scruggs at the Grand Ole Opry.
Ickes and Hensley are currently preparing to release their third album together via Compass Records. Titled World Full of Blues, the record is set for release on Friday (Oct. 4). Fans can learn more at RobAndTrey.com.
Listen to Rob Ickes and Trey Hensley (Feat. Vince Gill), "Brown Eyed Women":
50 Country Songs Everyone Must Hear Before They Die