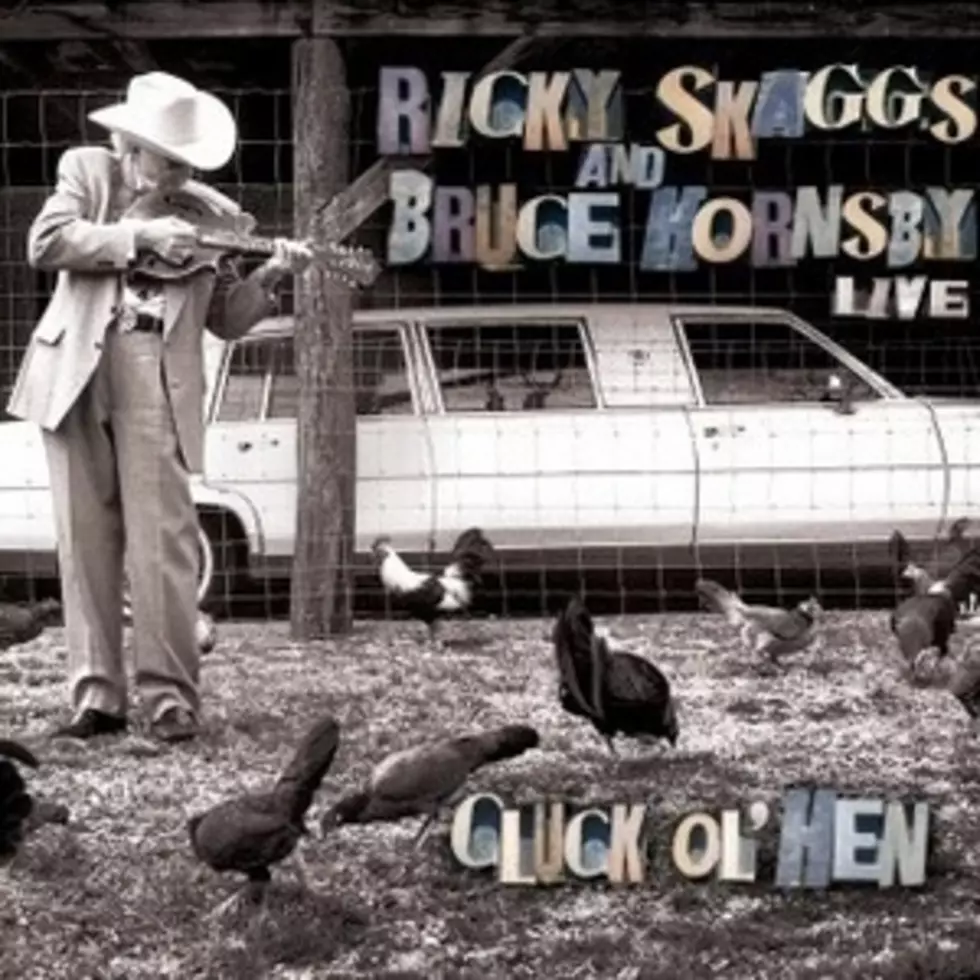 Ricky Skaggs and Bruce Hornsby's Album Debuts at No. 1
Skaggs Family Records
Ricky Skaggs and Bruce Hornsby clearly still know how to create magic together. The two musicians, who first collaborated on an album in 2007, reunited to record 'Cluck Ol' Hen' earlier this year, and the album has debuted at the top of the Billboard Bluegrass chart.
"My, how times are changin'," Skaggs said when he heard the good news. "I'm really glad about this, and I'm sure Bruce is too!"
The live album is full of songs the men performed while on on the road together. "We recorded quite a few of the live performances from our tour and came up with a really great CD," Skaggs says of his latest project. "It's a great merging of two different styles. Listening to this live CD just reminded me of how much fun we had touring together. Every show was a gift."
The multi-instrumentalist says the two musicians enjoy sharing a stage. "Working with Bruce Hornsby is a show in itself," he notes. "He's one of the best musicians I've ever played with. His talent level is very high and his take on bluegrass music is very much like jazz. It's all just free form and fun."
Skaggs and Hornsby will hit the road this fall for their Ricky Skaggs & Bruce Hornsby with Kentucky Thunder tour. See all of their upcoming shows here.