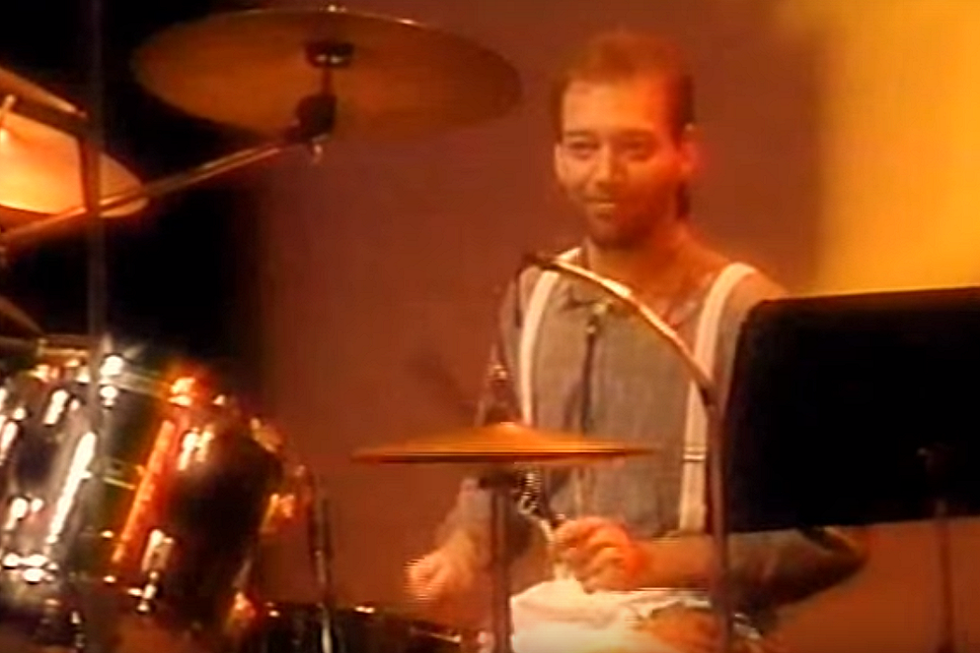 Former Time Jumpers Drummer Rick Vanaugh Dies
YouTube
Richard "Rick" Vanaugh, the Time Jumpers' former drummer and a studio musician, has died following a brief battle with liver disease. He was 61.
Born on Aug. 3, 1954, in Youngstown, Ohio, Vanaugh moved to Nashville following his high school graduation, in the mid-1970s, and began playing drums for Charlie Louvin. Throughout his years in Music City, Vanaugh drummed with Kitty Wells, Jeannie Seely and Jack Greene, Mel Tillis, Dottie West, Jimmy C. Newman and Lorrie Morgan. He was featured on Morgan's 1991 album Something in Red, as well as on tribute albums to Patsy Cline and Loretta Lynn in 2003 and 2010, respectively.
Vanaugh joined the Time Jumpers in 1998, replacing Kenny Malone, and played on 2007's Jumpin' Time and 2012's The Time Jumpers. In 2011, he drummed for Vince Gill's Guitar Slinger album. Vanaugh was also featured on Church Street Station and New Country, two TNN TV series.
Following Vanaugh's diagnosis with terminal liver disease, family and friends gathered for a benefit at the Nashville Palace on May 22, to help raise money to offset his medical bills and other related expenses. According to an event invitation on Facebook, the Time Jumpers and many more of the fellow artists whose lives and careers Vanaugh touched performed at the event.
Country Artist Who Have Died in 2016