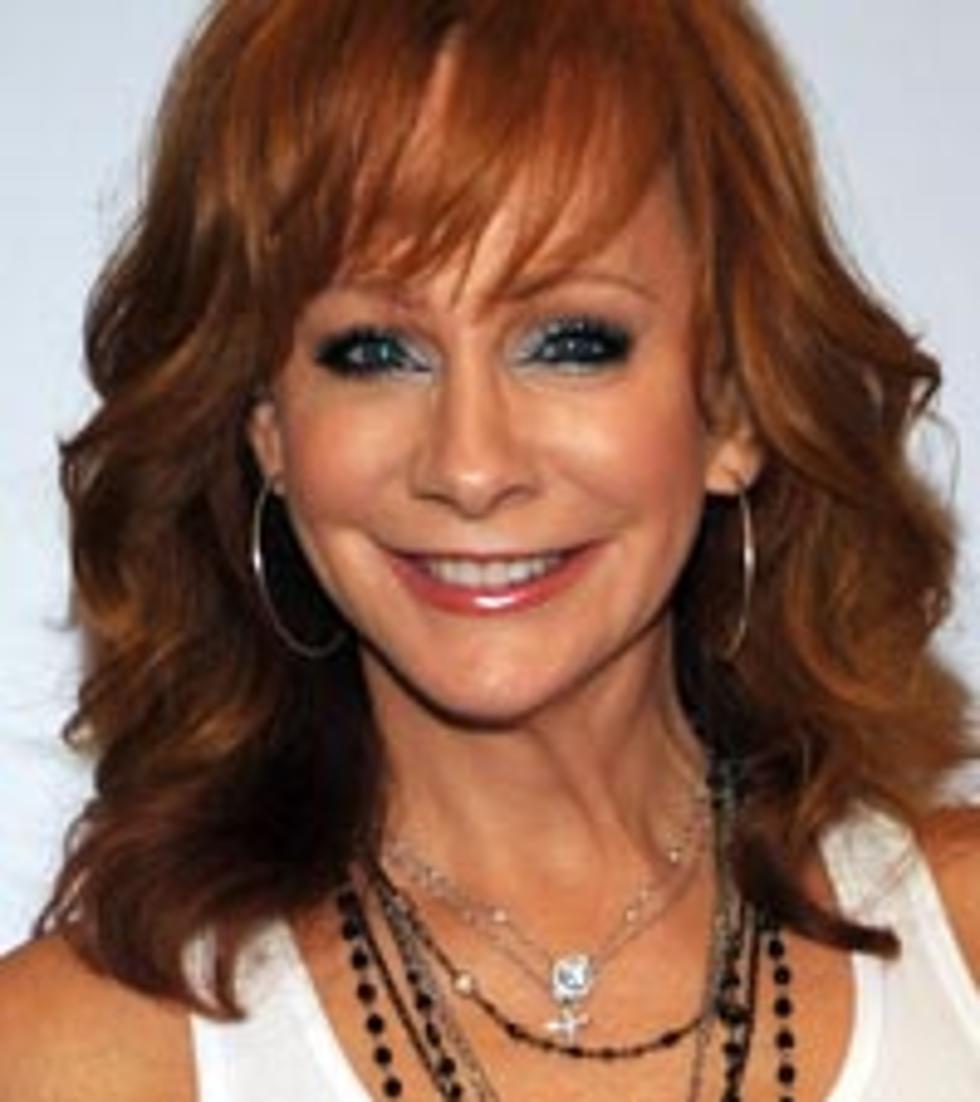 Reba McEntire Takes Her 59th 'Turn' at the Top 10
Frederick Breedon, Getty Images
Reba McEntire climbs into the Top 10 on the country chart this week with her latest single, 'Turn on the Radio.' It's the reigning Queen of Country's 59th trip into the Top 10 since 1980, when she scored a No. 8 hit with '(You Lift Me) Up to Heaven.'
In 2009, when Reba joined Brooks & Dunn for 'Cowgirls Don't Cry,' the redheaded entertainer scored her 56th Top 10 hit, putting her ahead of Dolly Parton, who remains the No. 2 female act in country music in terms of Top 10 hits, holding at 55. Currently trailing Reba and Dolly are Loretta Lynn (with 51 Top 10s), Tanya Tucker (40) and Tammy Wynette (39).
While Reba leads the way for the women, she's got some catching up to do if she wants to reach her tour mate George Strait. King George (whom Reba passed at the No. 11 spot this week where he has 'The Breath You Take') has amassed 82 Top 10 hits throughout his career. The all-time champ, Eddy Arnold scored 92 Top 10 hits during his illustrious career.
'Turn on the Radio' is the lead-off single from Reba's 'All the Women I Am,' which will be released November 9. A deluxe version of the album will include her AOL Sessions performance, an 'Unplugged' performance of Beyonce's 'If I Were a Boy' and behind-the-scenes footage of the 'Turn on the Radio' music video as well as the video itself in its entirety.
if(typeof AOLVP_cfg==='undefined')AOLVP_cfg=[];AOLVP_cfg.push({id:'AOLVP_607076919001','codever':0.1,'autoload':false,'autoplay':false,'displaymnads':true,'playerid':'89761511001','videoid':'607076919001','width':476,'height':357,'playertype':'inline','stillurl':'dynamic','videolink':'#','videotitle':'dynamic','videodesc':''});