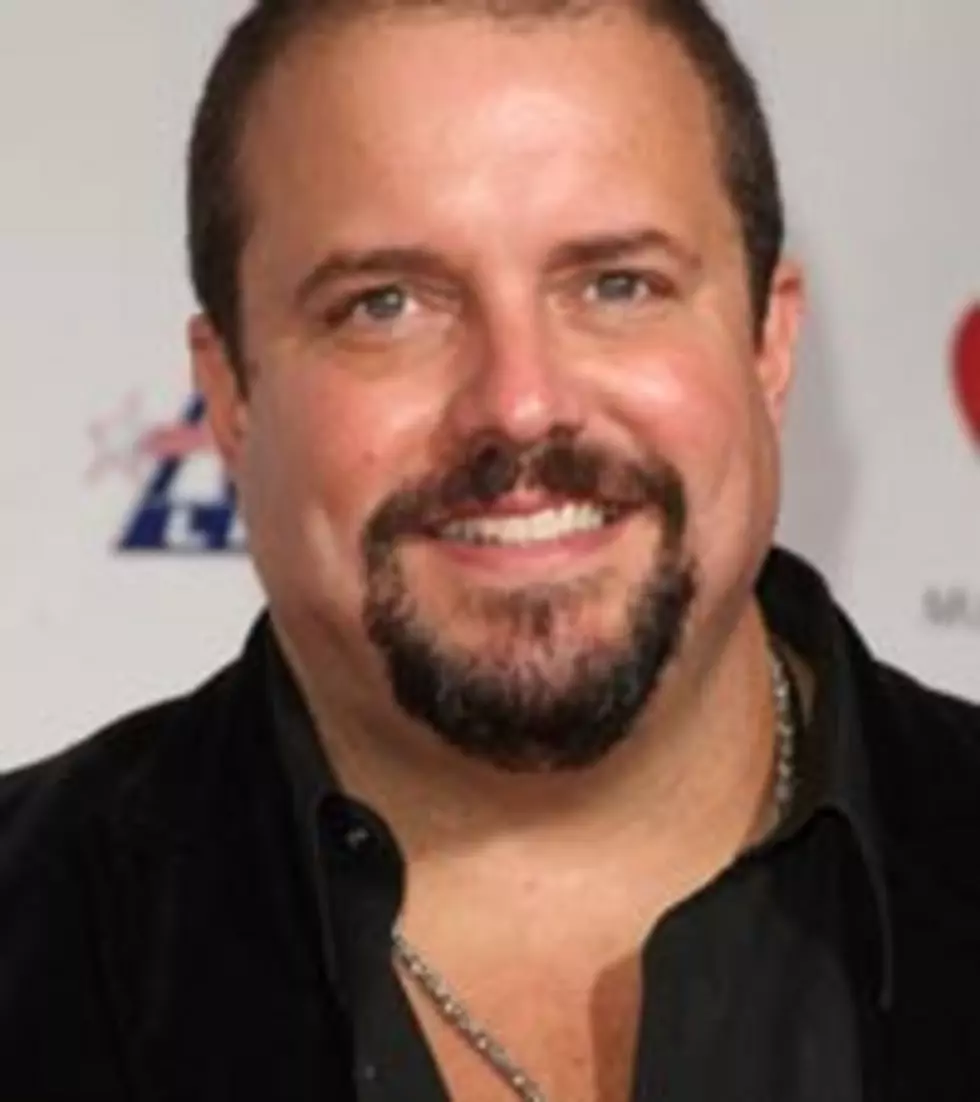 Raul Malo Introduces Fans to World of 'Sinners and Saints'
Jason Merritt, Getty Images
Raul Malo knows that not everyone will agree with some of the the sentiments on the songs he wrote for his just-released album 'Sinners and Saints' -- but that's OK.
This album is the first that Raul, best known to country fans for his one-time group, the Mavericks -- has ever made completely on his own -- from writing the songs to recording, engineering and producing. And as the process unfolded, he says he became more and more committed to the idea of creating songs that were completely personal and truthful and that mixed the musical genres that have inspired him.
"I honestly had no idea what the outcome was going to be. It started out as a kind of experiment," Raul tells The Boot of making the majority of the album at his home studio in Nashville. "I had a little moment when I felt I had something to say that somebody might want to listen to. The songs slowly and surely took on different meanings."
Many of the songs tackle social issues including poverty and poor education that may sometimes even worsen due to battles between political parties.
"Instead of living for the right now, we should be looking toward tomorrow," says Raul, citing social problems such as the economic crisis in the U.S. "We are supposed to take care of the environment, to house ourselves in an efficient way but we deplete and destroy. It's just a matter of time before the consequences catch up with us. This is just my opinion ... and everyone might not agree but I just couldn't keep quiet about these things anymore."
But whatever your beliefs, the music on this album is an absorbing mix of alt-country flavored with an array of sounds including Flamenco rhythms, Spanish horns and throbbing Latin percussion. If this album is akin to a book, as Raul says, it certainly has an ongoing storyline of the music that served as his creative foundation.
"I asked my mom, "What were some of the first sounds I ever heard as a baby?'" says Raul (who includes his baby photo on the CD cover). "She had to think about it for a little bit and said, 'the first sound you ever heard were traditional Spanish songs and some of the first music sounds you ever heard were some of the Flamenco sounds with the dancers and story telling and guitar players and castanets.'"
That sent Raul on a journey back to listen to some older Spanish recordings that are full of interplay between the guitarist and vocalist in what he calls "a beautiful ballet of just passion and emotion, all improvised and it comes together in one beautiful moment. The music is chilling."
Yet the Spanish music Raul heard also has very strong words that developed into strong stories creating. That combination of musical ballet and strong stories is just what he hoped to create with 'Sinners and Saints.'
"I've never been taken out of my comfort zone so much as I have on this record," he says. "It pushed me in more ways -- technical, musical, personal - than I've ever been pushed before. But the result is a good piece of music that, hopefully, people will find interesting."
Raul Malo is currently on tour. His next concerts are September 28 and September 29 in Austin, Texas. For a complete list of dates and cities, check here.