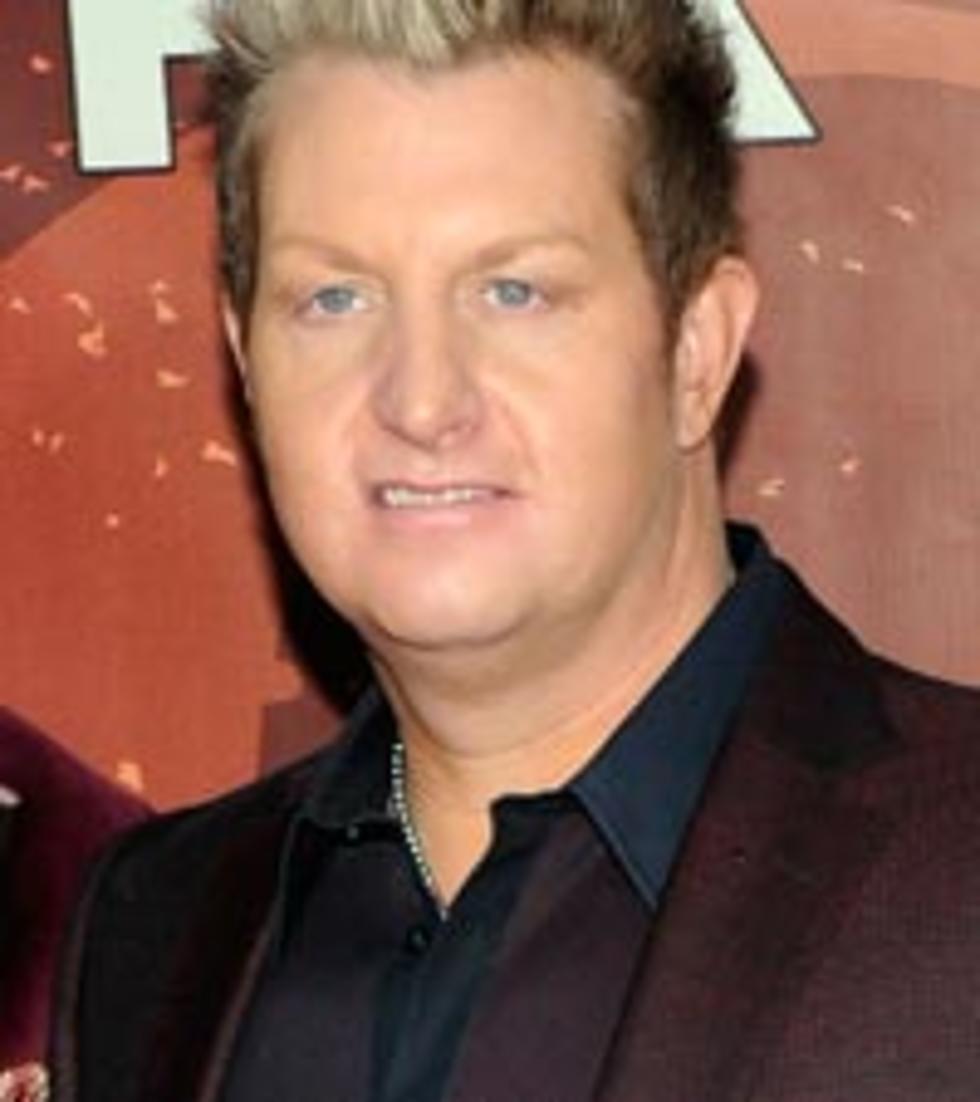 Rascal Flatts 'Give Harmony' to Teens
Ethan Miller, Getty Images
Rascal Flatts have been in an especially charitable mood this year. With their support of the Monroe Carrell Jr. Children's Hospital at Vanderbilt, the Make-a-Wish Foundation, the Jason Foundation and the Salvation Army, the superstar trio have made giving back a top priority.
They aren't through yet. Rascal Flatts -- singer Gary LeVox, bassist Jay DeMarcus and guitarist Joe Don Rooney -- have partnered with Best Buy to participate in the Give Harmony program, which allows shoppers to purchase specific products and have a portion of the proceeds benefit the Grammy Foundation and the Grammy in Schools music education program.
"It's important for teens to have something to do," Gary tells The Boot. "Of course, music is such a huge part of our lives growing up, and a lot of times it's the thing that gets us out of trouble. It's something you can do on your own. It's real important. It gave me a direction in life. It was a way to express my feelings and create. It was just a wonderful outlet. Who knew it would ever turn out like this?"
Gary acknowledges that his own school's music programs more than 20 years ago went a long way toward helping to shape his now-successful career. "I took concert choir, and also a thing called Keynotes which was a show choir," he says, before breaking into a brief rendition of 'New York, New York.' "I did all the musicals too. I played soccer, basketball and baseball. It was kind of tough being an athlete and doing musicals. I did 'South Pacific,' 'Guys and Dolls,' and I was Rolfe in 'Sound of Music.'"
The humble singer says he couldn't have imagined his career reaching the level it has -- as part of a group that has sold more than 20 million albums and charted 12 No. 1 singles -- and he credits much of that success to his early influences. "I knew that I loved to sing. I would try to sound like people on the radio like Ronnie Milsap, George Jones, Keith Whitley, Stevie Wonder, Peabo Bryson and Michael Jackson. I was always affected by great singers and tried to copy what they did."
In addition to purchasing Rascal Flatts 'Nothing Like This' CD on the Best Buy site, consumers wishing to donate to the Give Harmony program can also buy an HP Photosmart printer, Xbox 360 Guitar Hero: Warriors of Rock game and guitar bundle, Sony Ericsson Xperia X10 in white (with the Taylor Swift Experience) and other items. See the full list here.
Rascal Flatts are enjoying a little time off from the road, with Jay DeMarcus having just become a first-time dad. The group will head back out on January 14 for the 2011 leg of their Nothing Like This tour. See their tour schedule here.
The trio's new ballad, 'I Won't Let Go,' was recently released to radio. Watch them perform the heartfelt tune live in our studio below.
%VIRTUAL-globalVideoEmbed-{"videoIds":"517721463","width":"476","height":"357"}%