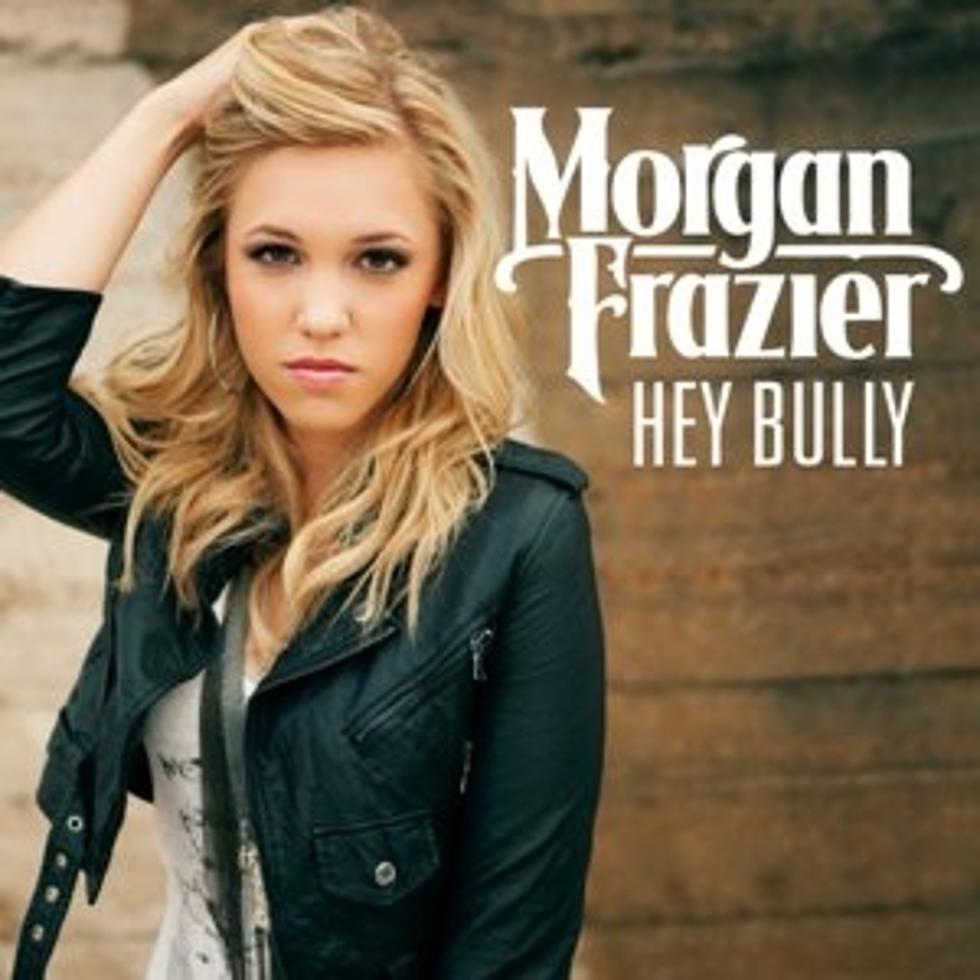 Morgan Frazier Joins Stand for the Silent for Anti-Bullying Tour
Sidewalk Records
Frazier and Stand for the Silent will target schools all over the country, with Frazier performing her single, which was written in direct response to her own personal experience with bullies.
"I am so honored to be working with Kirk and Laura Smalley and Stand for the Silent to tackle this issue," Frazier says. "I have witnessed first-hand the power of their presentation through feedback from students in every city they reach. We must all play a part in educating people of all ages about the devastating effects of bullying".
It's a subject the Smalleys, who founded the organization, are all too familiar with. Their 11-year-old son, Ty, committed suicide in 2010 because he was being bullied in school. According to the organization, a child is bullied in this world every seven seconds, 160,000 students stay home from school because of bullies, and a staggering 25% of high school students will make a plan to take their own life because of a bully before they graduate from high school.
Each school presentation will begin with student leaders reading biographies of victims who committed suicide as a way to escape being bullied. A special tribute page honoring each student is available here.
See the complete tour schedule here.