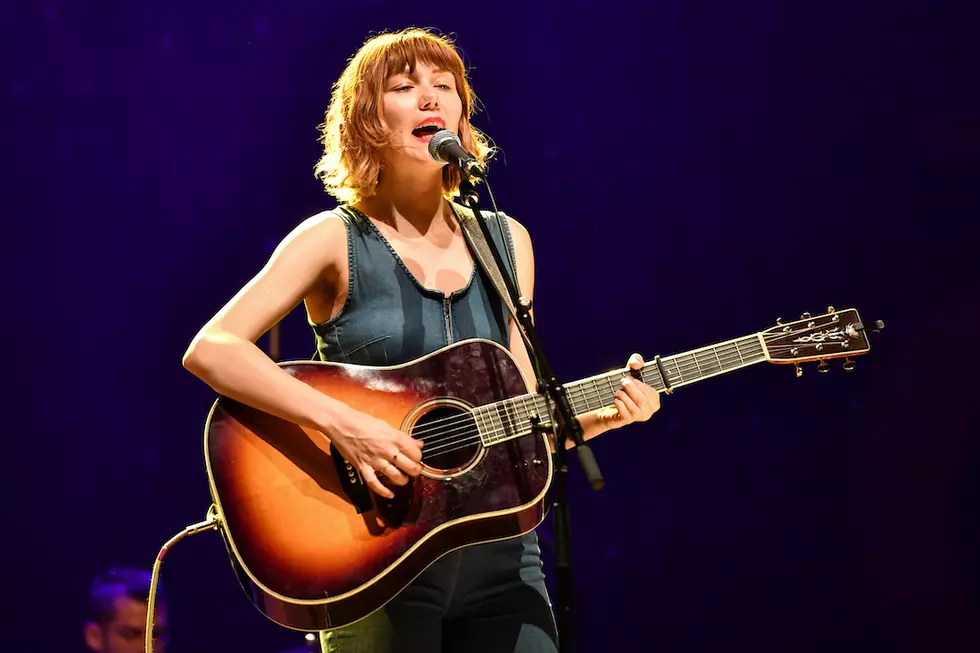 Molly Tuttle Is Learning to Balance Her Traditional Bluegrass Fanbase With Musical Experimentation
Erika Goldring, Getty Images
With her latest album, 2019's When You're Ready, singer-songwriter Molly Tuttle expands upon her bluegrass roots to incorporate more of her rock 'n' roll influences. Now, several months after dropping the project, Tuttle says the updates to her musical identity have made for an exciting challenge, offering her the chance to try out some new venues for her songs.
"Like, I did Newport Folk Festival this year. That was really fun. And we've been playing more club-type venues, which I haven't really done so much of before," she tells The Boot. "That's been a really fun change, just exploring different types of spaces. Reception from audiences has been really good, and I feel like the album has grown since the album came out, which has been awesome."
Of course, there have been challenges to navigate since the release of When You're Ready, too. Tuttle's first fans came from her work in bluegrass, and many listeners remain more interested in the traditional side of her music.
"It's a huge transition," she concedes. "I mean, in my mind, I've kind of been writing songs like this for a long time. To me, it wasn't, musically, a big transition for myself. But yeah, I think for a lot of my audiences, they were really surprised by the new album.
"It's been a little hard in that way," Tuttle adds, "of trying to help people understand, and letting them know that I still respect that style and I still wanna bring them along."
Tuttle has worked to build a show that all of her fans -- those who lean more traditional as well as those who entered into her fanbase after the release of When You're Ready -- can enjoy. "This year I've had a section in the middle where I just play solo and play some bluegrass standards -- I might play "Gentle on My Mind," "White Freightliner [Blues]" -- because one of the comments I get is that people want to hear more flatpicking," she explains.
Though she's worked to create an inclusive set, Tuttle says the most important lessons she has learned from When You're Ready are about the kinds of songs she wants to make going forward.
"I wanna keep diving deeper," she explains. "To me, these songs felt really personal, but I know I can get even deeper. On my next album, I want to put out songs that are really authentic to who I am and what I've been feeling."
That realization, too, has come in part from fan response to the project. "It's been cool to see people identify with these songs. Maybe it helps people work through something that they're going through. But yeah, I just want to keep that going," Tuttle goes on to say. "I've found that even just writing every day, in a journal, I've come up with so many new ideas."
Who Is Molly Tuttle? 5 Things You Need to Know