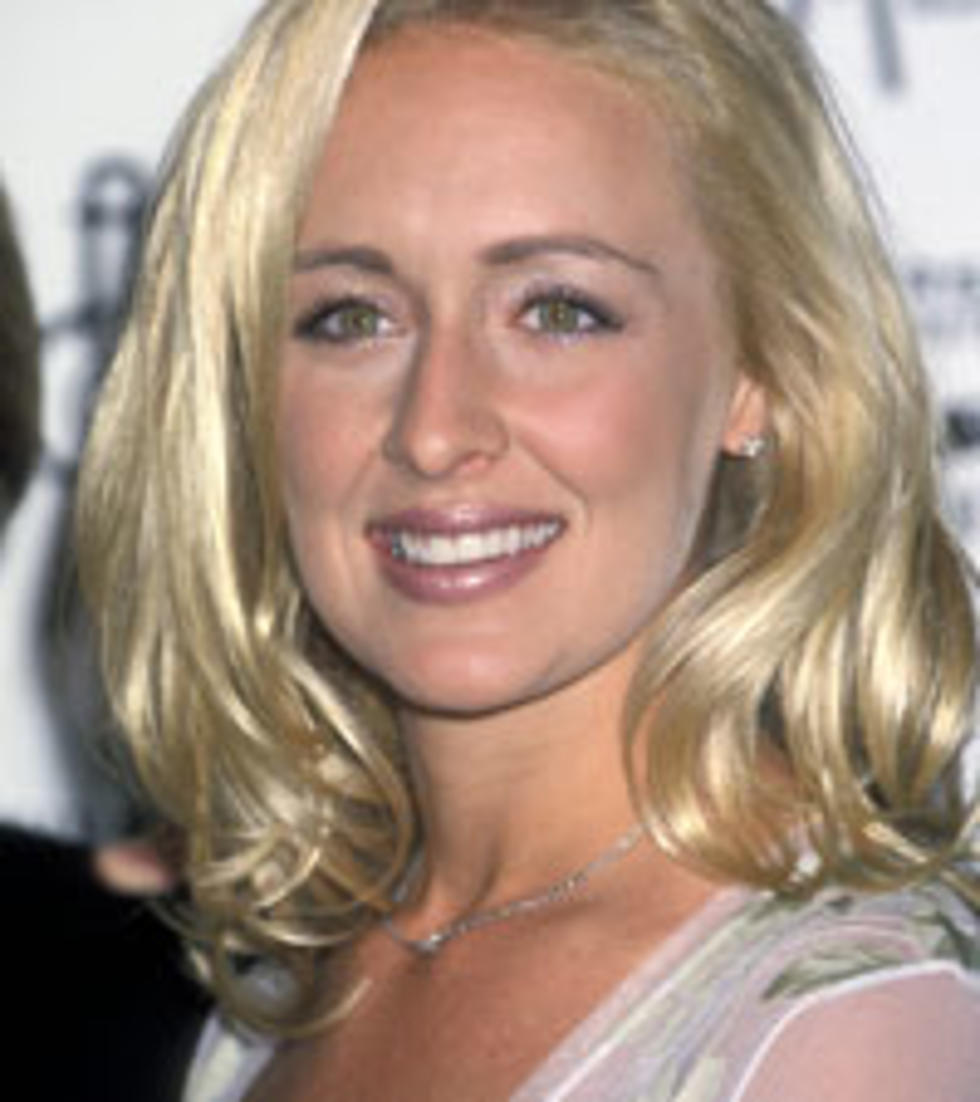 Mindy McCready Book Plans: Singer Was Writing 'Comeback Story' Before Her Death
Ron Galella Collection
On Jan. 18, the 37-year-old revealed on Twitter that she was writing a book addressing her struggles, and promised to post chapters periodically on her website.
Unfortunately, Mindy never got the chance to share more of her story, but she did post an overview of the book, giving her fans a small, yet eye-opening glimpse of her determination to change her "badly warped" persona.
In the post that she published on Jan. 18, just a few weeks before she apparently took her own life, Mindy writes of the struggles she had overcome.
"I haven't had a hit in almost a decade," she wrote. "I've spent my fortune, tarnished my public view, and made myself the brunt of punch line after punch line. I've been beaten, sued, robbed, arrested, jailed, and evicted. But I'm still here. With a handful of people that I know and trust, a revived determination, and both middle fingers up in the air, I'm ready. I've been here before. I'm a fighter. I'm down, but I'll never be out."
It was Mindy's hope that the book would clear up false accusations.
"This book is part diary, part therapy, part confessional, part job, and part apology," she wrote. "But mostly, I just want people to understand me better. So when people like Nancy Grace or the TMZ parasites pass judgment, they can do so with the full story.
Mindy went on to explain her "abusive upbringing" and what contributed to her troubled life outside of her career.
"My fame came from my success as a country music singer," she stated. "My infamy came from outside my career: Bar-brawls, secret affairs, domestic violence, drug charges, jail time, rehab stays, and suicide attempts. I could say that the information was taken out of context, blown out of proportion and completely misconstrued, and a lot of it was. Some things, however -- more than I'd like to admit -- are just the sad truth. But what nobody knows are the details behind the splashy headlines."
Mindy went on to write about her "incredible" and "terrifying" love life, including being "nearly beaten to death by the man who would father my son." The man she's referring to, Billy McKnight, is the father of 6-year-old Zander, who remains in foster care in the wake of his mother's death, as does his younger half brother, Zayne. Zayne's father is the late David Wilson, who died in January, also of an allegedly self-inflicted gunshot wound.
Despite the obstacles she faced -- including losing "soulmate" David, Mindy seemed positive about the future in her January post.
"My public persona is badly warped and bears little resemblance to the person those closest to me know," she wrote. "My musical career has been on hold for several years. Still I have a record deal, a reality TV show in the making, a full team of managers, lawyers and assistants, and a new clarity to accompany my devilish determination and ferocious work ethic."
Her last sentence showed a simmer of hope and determination for the way she wanted to live the rest of her life.
"I'm ready for whatever comes next," she wrote. "I'm down but I'll never be out. This extraordinary life, begging to be written, is a comeback story."
It's one line that many fans wish Mindy remembered this past weekend.
Flip Through Photos of Dearly Departed Stars
%VIRTUAL-MultiGallery-169323|177170%
Watch a Video on Mindy McCready's Death