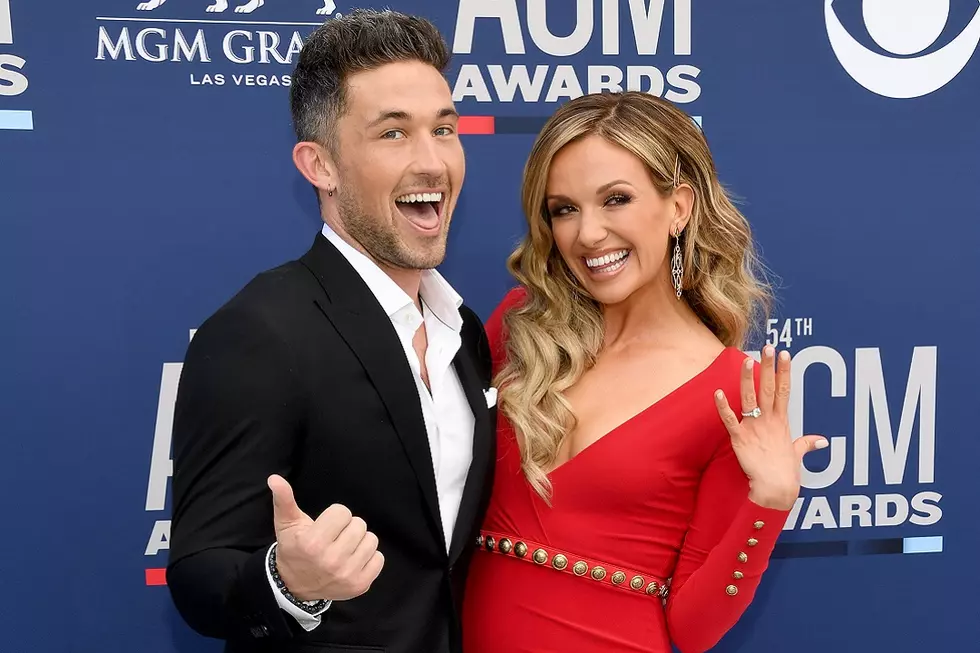 Carly Pearce + Michael Ray's Forthcoming Duet Captures Early Stages of Their Love
Ethan Miller, Getty Images
Carly Pearce's forthcoming sophomore album will feature a duet with her future husband, fellow country artist Michael Ray. But the couple fans will hear singing the song when the record drops were only in the early stages of their relationship -- much like the situation the track describes.
"It's really about the first stages of the relationship and the connection of, you know, whenever you're starting to feel that it just starts to blend," Ray told The Boot backstage at Country Jam 2019 in Grand Junction, Colo. He hadn't yet popped the question to Pearce when they hit the recording studio together, and the song "definitely paints the perfect picture of how we were in the beginning."
Ray won't disclose the song's title -- "I'm gonna wait for Carly to do that. I don't want to overstep my boundaries on that," he says -- but he did share that neither he nor his wife-to-be wrote the song. Big Machine label head Scott Borchetta pitched the song to the pair.
"We haven't even written together yet, but not because we don't want to; it just hasn't happened," Ray says. "[Scott] was like, 'Y'all gotta hear this.' And we heard it, [and] it was like, 'We gotta do this.'"
Pearce's current single, "Closer to You," is from her sophomore record, which will follow her 2017 debut, Every Little Thing. Further details about the project have yet to be announced. She and Ray are planning a fall wedding.
Country Music's Greatest Love Stories