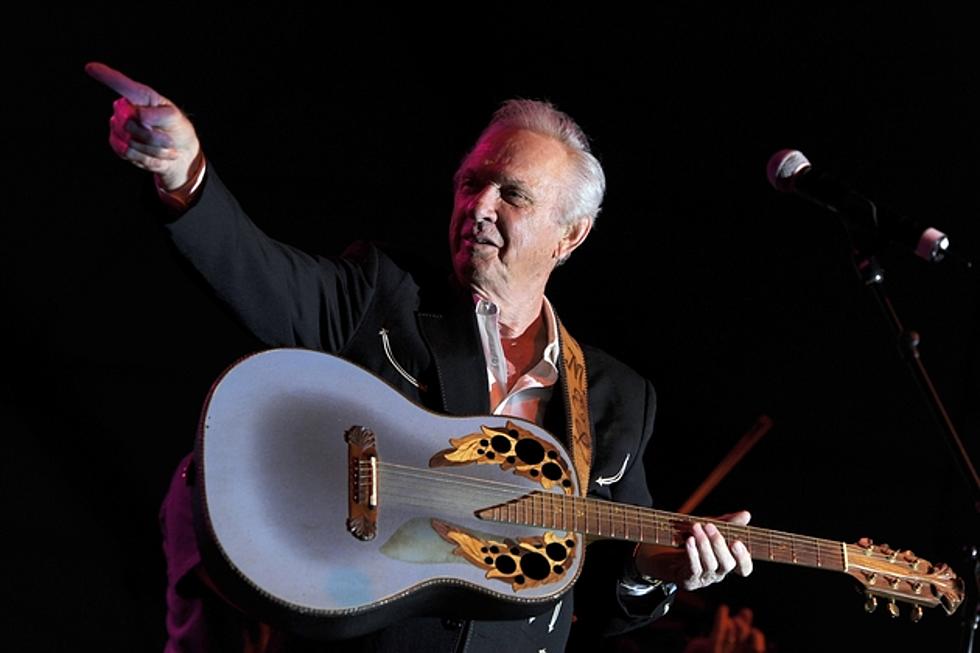 Mel Tillis' Public Memorial Service Announced
Frazer Harrison, Getty Images
Mel Tillis' family has arranged a public memorial service for the late country legend. The event will take place in Nashville in late January.
Tillis' family, friends and colleagues will join together at the Ryman Auditorium at 10AM on Jan. 31 to honor the singer-songwriter. Fans are invited to attend as well; the memorial service is free and open to the public.
During Tillis' memorial service, a number of artists will take the stage to perform his songs. Those scheduled to take part include Ricky Skaggs, Ray Stevens, Larry Gatlin & the Gatlin Brothers, Brenda Lee, Alison Krauss with the Street Corner Symphony, Jamey Johnson, Collin Raye, Daryle Singletary, Lorrie Morgan and Ira Dean, as well as three of Tillis' children, Pam Tillis, Sonny Tillis and Carrie April Tillis. Tillis' band, the Statesiders, will accompany some of the performances.
Tillis died on Nov. 19, at the age of 85, at the Munroe Regional Medical Center in Ocala, Fla., the city in which he was living. Over the course of his career, Tillis penned more than 1,000 songs, with approximately 600 recorded by other artists. He recorded more than 60 albums, and celebrated 36 Top 10 singles and nine No. 1s. His last studio album was You Ain't Gonna Believe This from 2010.
Tillis received the Cliffie Stone Pioneer Award from the ACM in 2010 and the National Medal of Arts from then-President Barack Obama in 2012. A memorial service took place in Florida on Nov. 25, and he was laid to rest on Nov. 27 in Clarksville, Tenn.
Country Artists Who Died in 2017