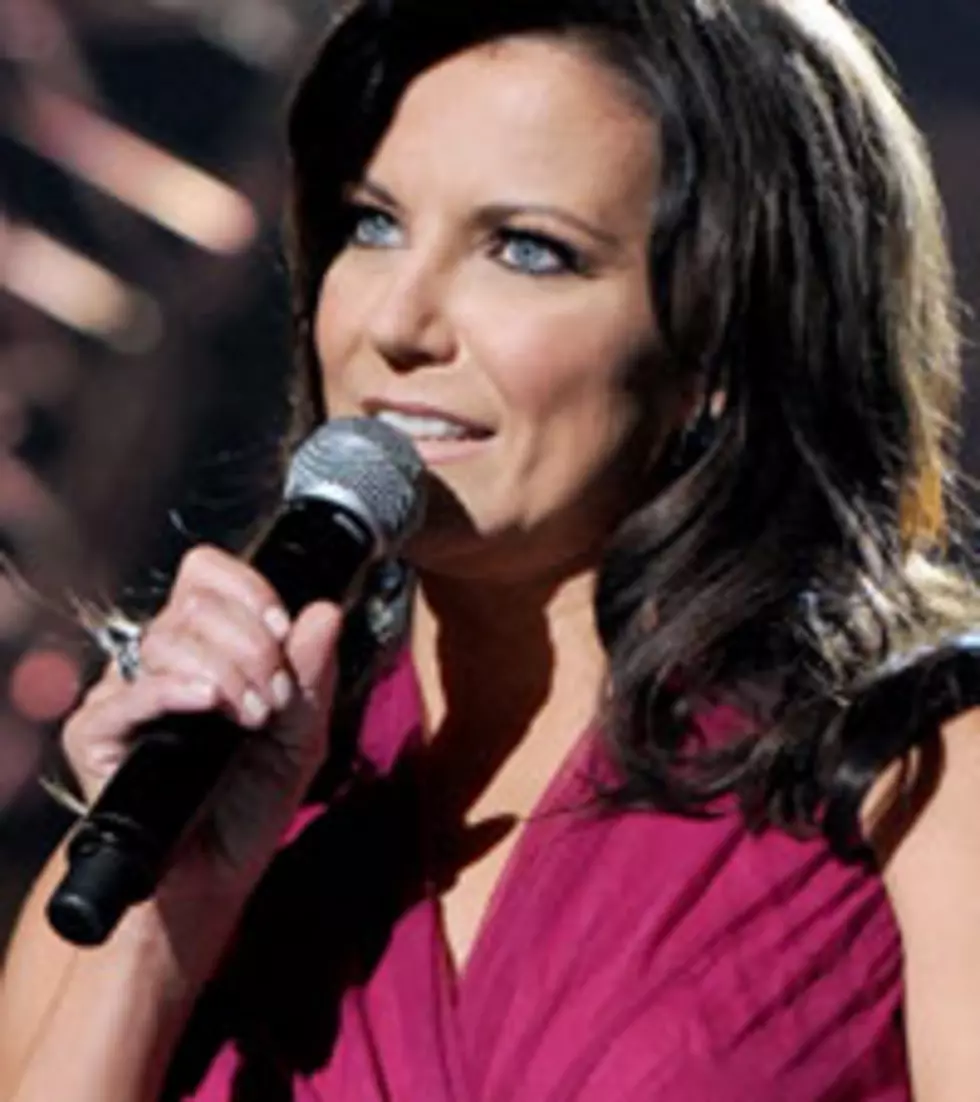 Martina McBride Tour: Songstress Shares Inspiration Behind 'Intimate' Venues
Kevin Winter/ACMA2012, Getty Images for ACM
Martina McBride is no stranger to big production tours. However, this little lady has decided to bring her big voice to smaller, intimate venues across the U.S., in order to give her fans a difference experience. She kicked off the trek last week (April 12) in Panama City Beach, Fla., but the inspiration came from farther north.
"I've been playing arenas for a long time, actually, and I had the opportunity to play some venues in New England that were about 1,500-2,000 seats and I loved it," Martina tells The Boot. "I went back to my manager and said, 'Can I play smaller venues? Please.' It's so intimate. You can see everybody you can hear everybody. You can pace your show differently."
When you're playing to 10,000 people, or more, that's a lot of people to keep happy at one time. "I'd gotten to the point where I was keeping people on their feet all night, and that wasn't really what it was all about for me anymore," she recalls. "I wanted to be able to play more ballads. I want people to listen and not worry about partying all night. The whole idea behind this show is a little bit slower paced. We're going to do some fun covers, new songs, album cuts and, obviously, hits."
That being said, if the uptempo, party scene is your thing, you might not enjoy this new format. "It will be more of a show ... I hate to say this, because I'm not sure how it will come off ... but real fans," admits Martina. "It's for fans who really know my music, who know the albums that might want to hear some obscure album cut that we'd never be able to play in an arena, because brings the show to a screeching halt. I really want to have the kind of show that if someone yells something out from the audience that isn't on our setlist, that we can play it.
It's going to be real simple and all about the music. I want it to be spontaneous. I'm over the 17 song set list and singing the same thing every night. I want it to be a conversation. The thing about touring, for me, is that it's so immediate. it's about creating a memory and sharing this moment. It's something you can't download or recreate. It's something you can tell someone about, but they can't really experience it unless they were there. It's really this intimate experience that you share with an audience. I want us all to walk out of there and feel like we've shared something."
As for guests, since the songbird's current single, "Marry Me," features Train's Pat Monahan, she has considered having him make an appearance onstage with her. "We've talked about that," she reveals. "They tour a lot. They tour like six nights a week. I don't know if that's going to happen much, but I have a plan for the presentation of 'Marry Me.' It's going to be special."
The tour's next stop is April 28 in Ivins, Utah. More dates may be found here.


Watch a Martina Interview
#fivemin-widget-blogsmith-image-411029{display:none;} .cke_show_borders #fivemin-widget-blogsmith-image-411029, #postcontentcontainer #fivemin-widget-blogsmith-image-411029{width:570px;height:411px;display:block;}

try{document.getElementById("fivemin-widget-blogsmith-image-411029").style.display="none";}catch(e){}