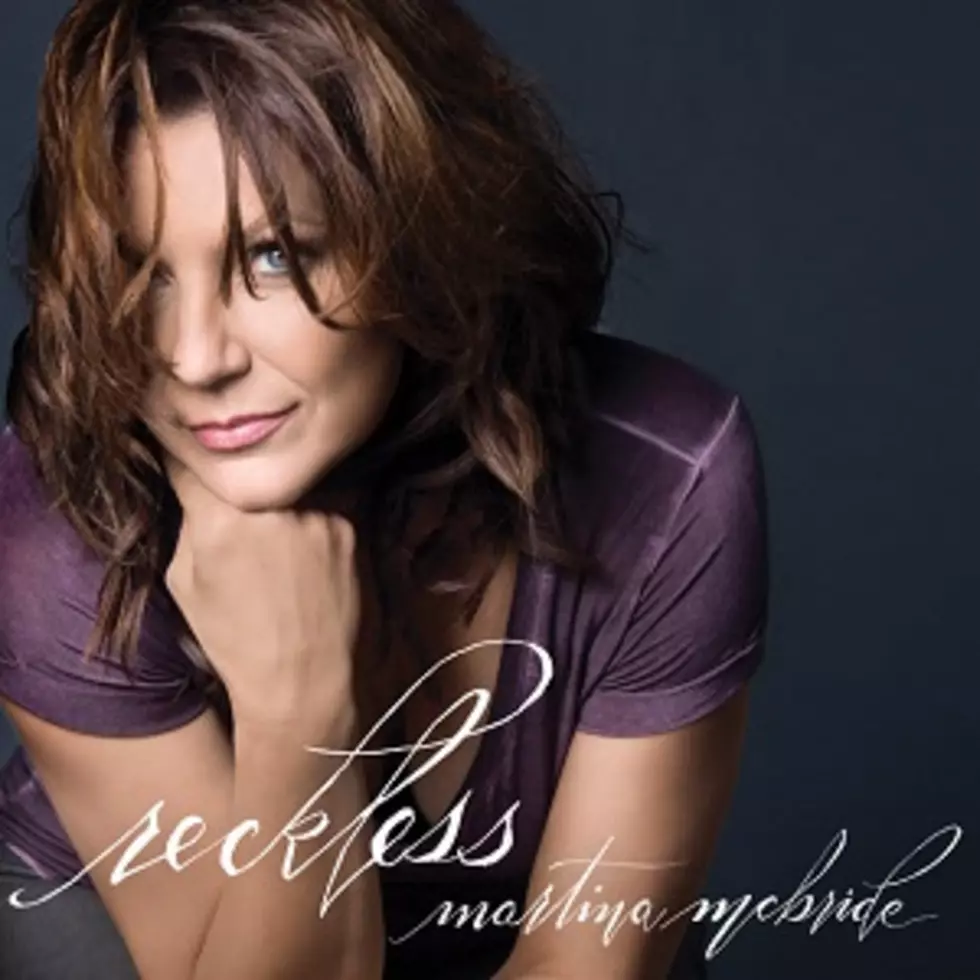 Martina McBride Releases New Single, 'Reckless' [LISTEN]
Nash Icon
Written by Sarah Buxton, Zach Crowell and Heather Morgan, "Reckless" is from McBride's forthcoming 13th studio album, due out this spring. Nathan Chapman and Dann Huff produced the track.
"I was immediately drawn to this song. It's really a song expressing gratitude to someone who is willing to reach out and see the best in you and loves you unconditionally," McBride explains in a press release. "I feel like its universal and that most everyone has someone who believed in them and maybe even pulled them through a hard time. I've heard people say it reminds them of their relationship with their mom or sister or counselor."
It's no coincidence that McBride did not write "Reckless." She's said previously that she will not be writing any of the material on her upcoming album.
"I haven't had the need to write — I haven't written anything that's as good as what I've found from these amazing Nashville songwriters," the artist notes. "Nashville is a really special place — it's a community of songwriters and producers and musicians. I've been able to find really great songs."
Listen to Martina McBride, "Reckless":
See Martina McBride + More Country Stars Then and Now