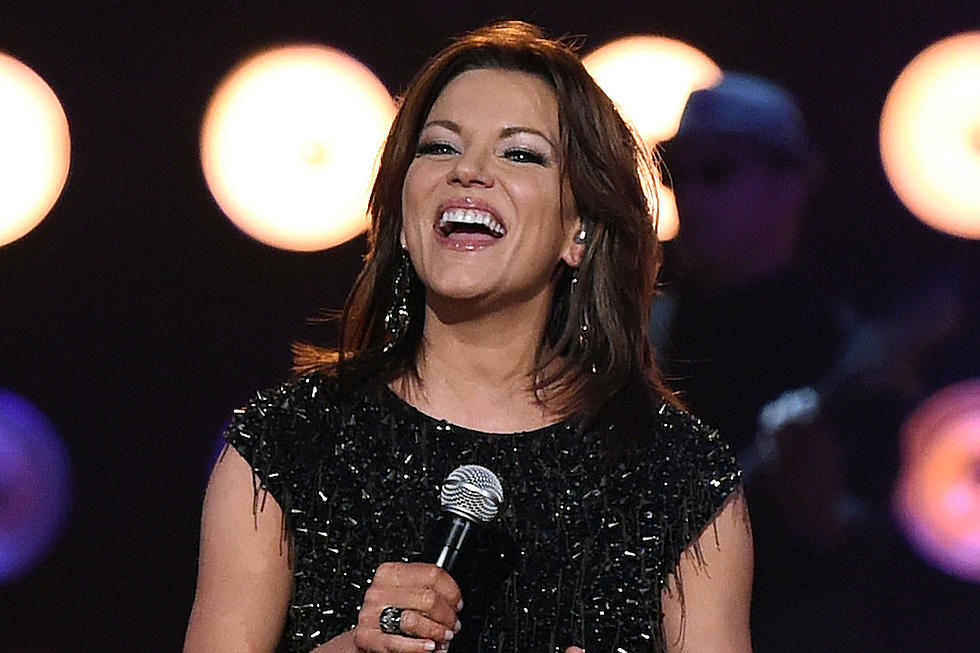 Martina McBride Premieres 'Just Around the Corner' Video at 2016 CMT Music Awards
Ethan Miller, Getty Images
The "Just Around the Corner" music video was directed by Matthew Underwood (Jamie Lynn Spears' "How Could I Want More" clip). The song is the official Band Against Cancer anthem and a single from McBride's newest album, Reckless.
"We all know someone going through a difficult time, especially so many of our friends in the community who are diagnosed with cancer," says McBride. "And, having the strength and faith to know that there are better days just around the corner is such an important message for us to share with everyone fighting this brave battle."
Band Against Cancer is a community-based movement led by Sarah Cannon (the cancer institute of HCA) in partnership with Big Machine Label Group and McBride. And "Just Around the Corner" is a perfect anthem for the movement: Penned by Cary Barlowe, Sarah Buxton and Sam Ellis, the tune gives a huge amount of hope and optimism to those in difficult times.
"Just around the corner / The sun's a little warmer / The storm is blowing over / It's finally over," McBride sings. "The weight that you've been holding / The faith that's been broken / Ain't broken any longer / And you'll be stronger / Just around the corner, corner / Just around the corner."
Later this summer, McBride will be embarking on the Sarah Cannon Tour, which is scheduled to stop in Dallas, Austin, San Antonio, Denver and Nashville. Proceeds from the trek benefit the Sarah Cannon Fund at the Leukemia & Lymphoma Society and Be the Match (operated by the National Marrow Donor Program). Announcements regarding the full artist lineups, dates and venues for each concert event will be made soon.
Country Stars Who Stand Up to Cancer