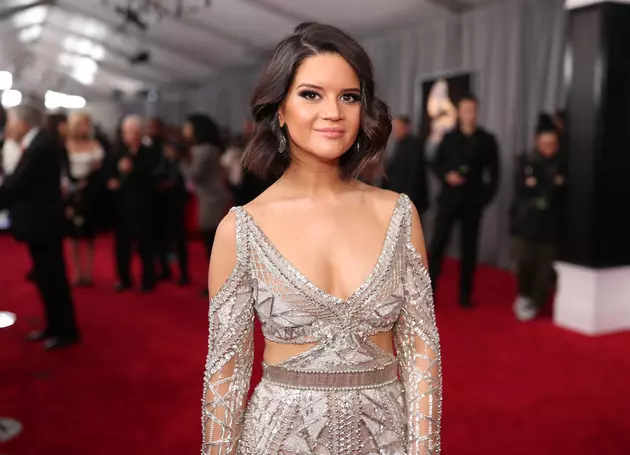 12 Vocalists Sang on Maren Morris' Pop Collab 'The Middle' Before She Recorded the Song
Christopher Polk, Getty Images
Maren Morris hit a major country milestone in March of 2018, when she became the first artist in the genre to top the Billboard Dance/Mix Show Airplay chart with her song, "The Middle," a collaboration with Zedd and Gray. However, the country star wasn't the first to sing on the track: In fact, 12 other female vocalists sang Morris' part before she recorded it.
In a recent feature, the New York Times follows the song's long journey into life, explaining that "The Middle" began as a demo, written by Australian songwriter Sarah Aarons, by the Monsters and the Strangerz. Its transition into the chart-topping hit today took place over the course of more than a year, multiple production revamps and numerous would-be vocalists.
By the time Morris cut her vocals, "The Middle" had been through several female vocalists. Zedd, Gray and Aarons put together a wish list of collaborators that included Demi Lovato, Camila Cabello, Anne-Marie, Carly Rae Jepsen, Charli XCX, Tove Lo, Bishop Briggs, Bebe Rexha, Lauren Jauregui of Fifth Harmony, Dana and Elle King, according to Variety. Many of the singers, such as Cabello and Lovato, opted out of the song in order to avoid overshadowing their own singles, and Charli XCX explained on Twitter that she didn't think "The Middle" was right for her voice.
"[It was] the most phone calls I've ever had about any song," songwriter Stefan Johnson said, with a laugh, in that interview. "You hope it's worth it after all that," he went on to say.
Although each of them cut the song, nothing worked out -- until Morris tried her hand at the track. Johnson's brother and fellow songwriter, Jordan Johnson, explained that the country singer was "the angel that saved us all" when she decided to cut the vocals. Unbeknownst to the brothers, Morris had recorded a version of the song, and when they heard her version in 2018, they immediately decided to fly to Nashville to record.
"The lyrics took on a whole new meaning when Maren sang. All of a sudden, you believe it," Stefan explains. "The taps are running. Dishes are broken. It sounded a little Nashville and felt right."
5 Adorable Photos of Maren Morris and Ryan Hurd