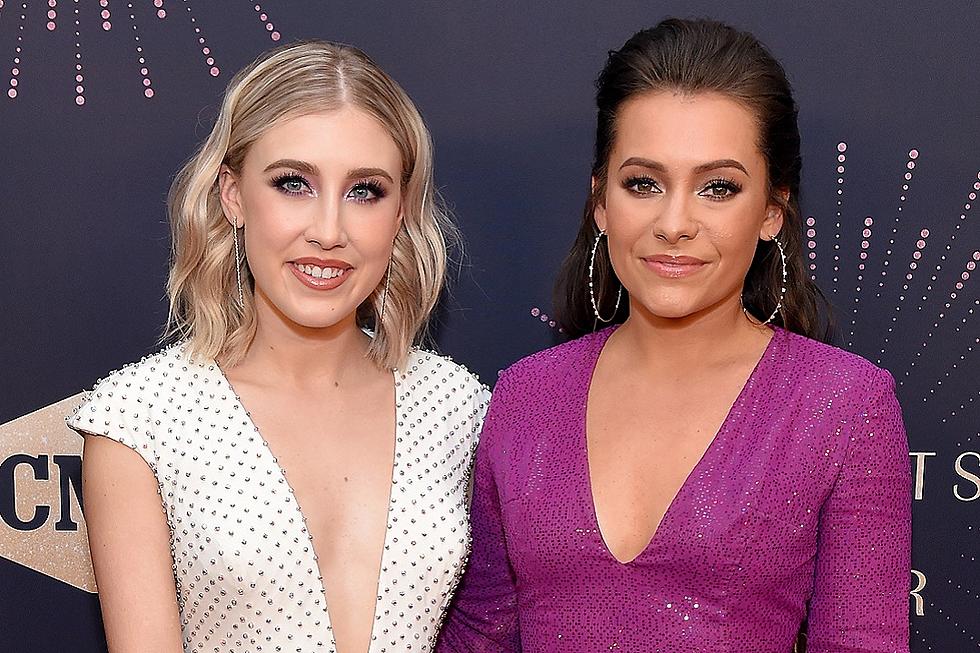 Maddie & Tae (Finally!) Share Details of New EP, 'One Heart to Another'
Getty Images for CMT
Maddie & Tae fans have been early awaiting the release of a new project from the country duo, and in late April, they'll (finally!) get it. Maddie Marlow and Tae Dye will drop an EP, One Heart to Another, on April 26.
The five songs on Maddie & Tae's One Heart to Another EP are "a snapshot of more music to come from the award-winning duo later [in 2019]," according to a press release. Marlow calls the project "our light at the end of the tunnel for the past two years."
"It is about two best friends experiencing the highest of highs, the lowest of lows and everything in between together. We hope our fans hear the vulnerability, heartbreak, strength, truth and passion we've poured into this," she continues.
One Heart to Another features Maddie & Tae's single "Friends Don't," as well as the previously released songs "Die From a Broken Heart" and "Tourist in This Town." Also on the EP are the title track, "One Heart to Another," and a song called "New Dog Old Tricks."
"The journey to create this project was long, but beautiful," shares Dye. "We put our heads down and tried to be the best artists we could be. And to us that looked like writing lyrics from a very honest place and sharing them with the hopes that someone out in the world feels less alone."
Marlow and Dye co-wrote all five of the songs on One Heart to Another; their co-writers include Jon Nite, Deric Ruttan, Barry Dean and Emily Weisband. The EP is available for pre-order now.
Maddie & Tae shot to country fame in 2014 with the release of their debut single, "Girl in a Country Song." Their freshman album, Start Here, followed in 2015 -- but after their label, Dot Records, folded as they were working on a sophomore record, the two were left without a label home and with an uncertain future. They signed with UMG Nashville in mid-2017.
Marlow and Dye will spend their summer and fall on the road with Carrie Underwood, as an opening act for Underwood's Cry Pretty Tour 360. They're also nominated for Duo of the Year at the 2019 ACM Awards, which will take place in early April.
Country Music's Female Trailblazers