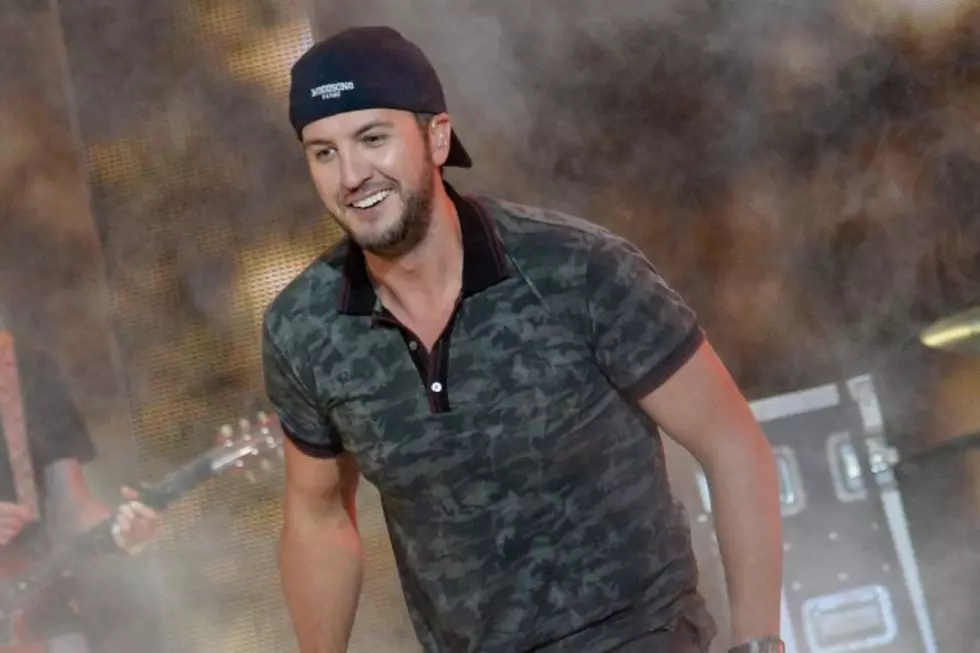 Hear Luke Bryan's Newest Single, 'Strip It Down'
Rick Diamond, Getty Images
After hearing Luke Bryan's new single, "Strip It Down," from his upcoming album, Kill the Lights, you may have to take a cold shower. Boy, is it steamy!
Yup, "Strip It Down" is exactly what you think it is: a song about turning up the steam and turning off the distractions of daily life to find some reprieve and excitement between the sheets. It's a mellow song, but Bryan holds his listeners' attention with the suggestive lyrics and catchy R&B underbeat.
"Let it out / Tell me right now / Everything I need / In them white cotton sheets," Bryan sings in the tune. "Dirty dance me slow / In the summertime heat / Feel my belt turn loose / From these old blue jeans."
The lyric video, which Bryan first debuted on his birthday (July 17) is simple: All of the song's lyrics are written out in steam (think steamy notes on the bathroom mirror), and throughout the video, several couples are featured.
Bryan's fifth studio album is set to drop on Aug. 7, but it's available for pre-order now on iTunes. The record features 13 tracks, including Bryan's first single from the project, "Kick the Dust Up;" an exclusive edition available only at Target features three additional songs.
Bryan is currently out on the road, on his massive Kick the Dust Up Tour, which runs through the end of October.
Listen to Luke Bryan, "Strip It Down":
Luke Bryan's Goofiest (and Sexiest) Looks
How Well Do You Know Luke Bryan?