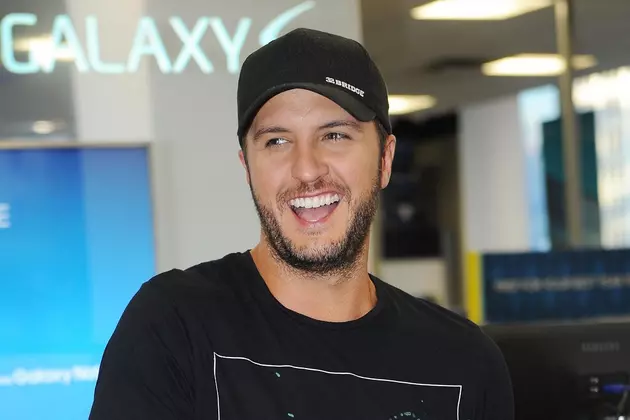 Luke Bryan Gets Energy From His Family, 'Watching People Have Fun'
Brad Barket, Getty Images
Performing sold-out concerts or adding more trophies to his growing awards collection has very little to do with Luke Bryan's personal happiness. Rather, the Georgia native says it's his life away from the spotlight that brings him peace.
"[It's] my family: being with my children and seeing them experience life, and seeing their innocence, and seeing how every day's a good day for them," Bryan recently told The Boot and other reporters. "I draw a lot of my energy from the people around me. I'm a people person."
Bryan also says that he is driven to succeed by his adoring fans, who remind him how fortunate he is to have created his extraordinary life.
"What drives me is watching people have fun," the singer shares. "What makes me smile is the ability to allow people to have a good time and forget their problems for just a little bit."
With a number of younger artists looking to Bryan as a role model, the "Fast" singer offers sage advice for others just getting started: Stand out, right from the start.
"With me, I kind of had to find my niche, where I learned my lane. My first couple songs didn't necessarily do that," Bryan admits, "but then, as I found out what my crowds like -- The best way to stand out is get in front of crowds and try your music in front of people and see how they react. If you're not getting a reaction from a song, it means that it's probably not that good, and go back to the drawing board.
"That's my thing: Do your best and write as much as you can, and draw from your life experiences and your heroes and those people that inspired you to move to Nashville," he continues. "And just try to make people connect with your music."
.All of Luke Bryan's Singles, Ranked
How Well Do You REALLY Know Luke Bryan?