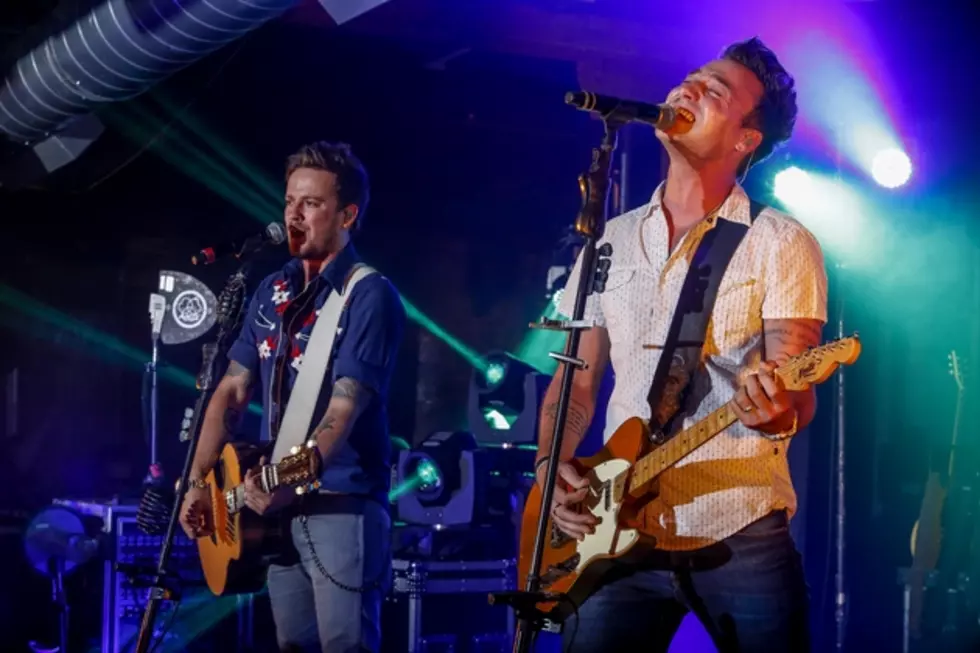 Love and Theft Release Video for 'Night That You'll Never Forget'
Ed Rose, Getty Images
Love and Theft have released an unforgettable video for the lead single, 'Night That You'll Never Forget,' from their upcoming new album.
The duo, made up of Stephen Barker Liles and Eric Gunderson, called in some of their famous friends, as well as several other comedic characters, to join in the celebration. In addition to Parmalee, JT Hodges, Maggie Rose and Joel Crouse, the cast includes an Amish man, a trio of thug-looking characters, an old man, a classic nerd, and even male and female police officers, along with some of Love and Theft's own label team.
"This is the first time we've ever had a party song at radio, but playing clubs all these years, we've had a few of these nights where you lose track of time celebrating," Liles explains. "We had a blast recording the song, and some of the RCA promotion staff joined us in the studio and sang on the chorus, and it's cool to have the people working the song singing on it.".
"It's a party song, but it has a cool, laid-back feel," Gunderson adds.
The pair are spending much of the summer on the road, including stops in Washington and Wyoming this week. See a list of all of their upcoming concerts here.
Download 'Night That You'll Never Forget' here.