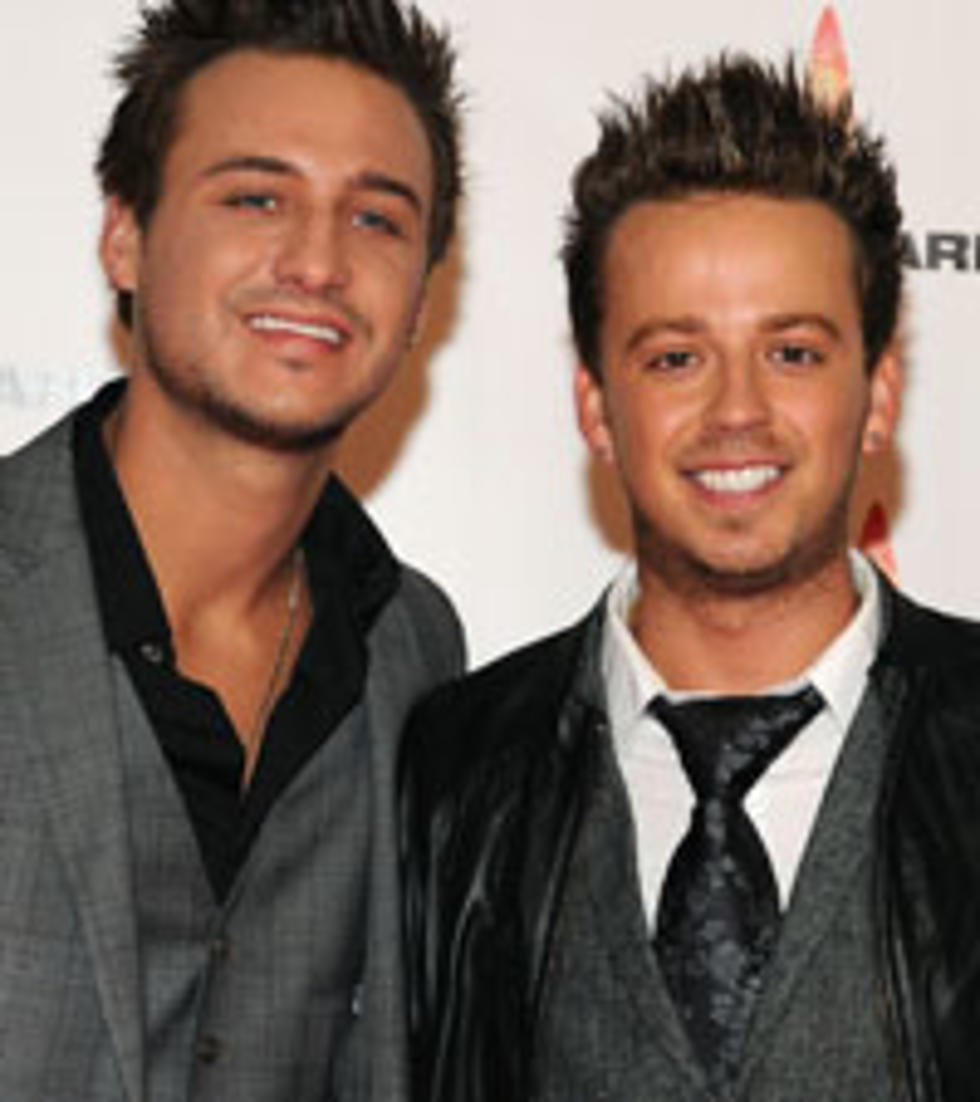 Love and Theft Sign With RCA Nashville
Frederick Breedon, Getty Images
Happy news for Love and Theft fans! Now a duo of since the departure of Brian Bandas, the band has signed a record deal with RCA Nashville. Musicians Eric Gunderson and Stephen Barker Liles are currently working on their first album for the label.
"It's such a big change that it's like God is saying this is what was supposed to happen," Stephen told the Boot in the wake of Brian's departure. "Maybe the destiny for Love and Theft was always to be a duo. It gives me and Eric a new outlook and mindset on everything, so it's really cool.
"We're very passionate about music, but if he feels like he needs to go do something else, then that's what his heart is telling him to do," Stephen continued. "We can't really argue with that because at the end of the day, we all have to follow our own path."
Brian now fronts a Nashville-based rock band, and the three remain good friends.
With Love and Theft's upcoming album, fans can be reassured they will still get the catchy, rock-infused country style they grew to love from the then-trio's Lyric Street Records debut. "We're not changing anything," Stephen insists. "We're still going to record the same songs."
The band was left without a label when Lyric Street shut its doors, but they pulled through, "stoked" and writing new music. Their new label home, RCA, is also home to Sara Evans, Danny Gokey, Jake Owen and Sara Evans, among others.
Watch Love and Theft's 'Runaway' Video