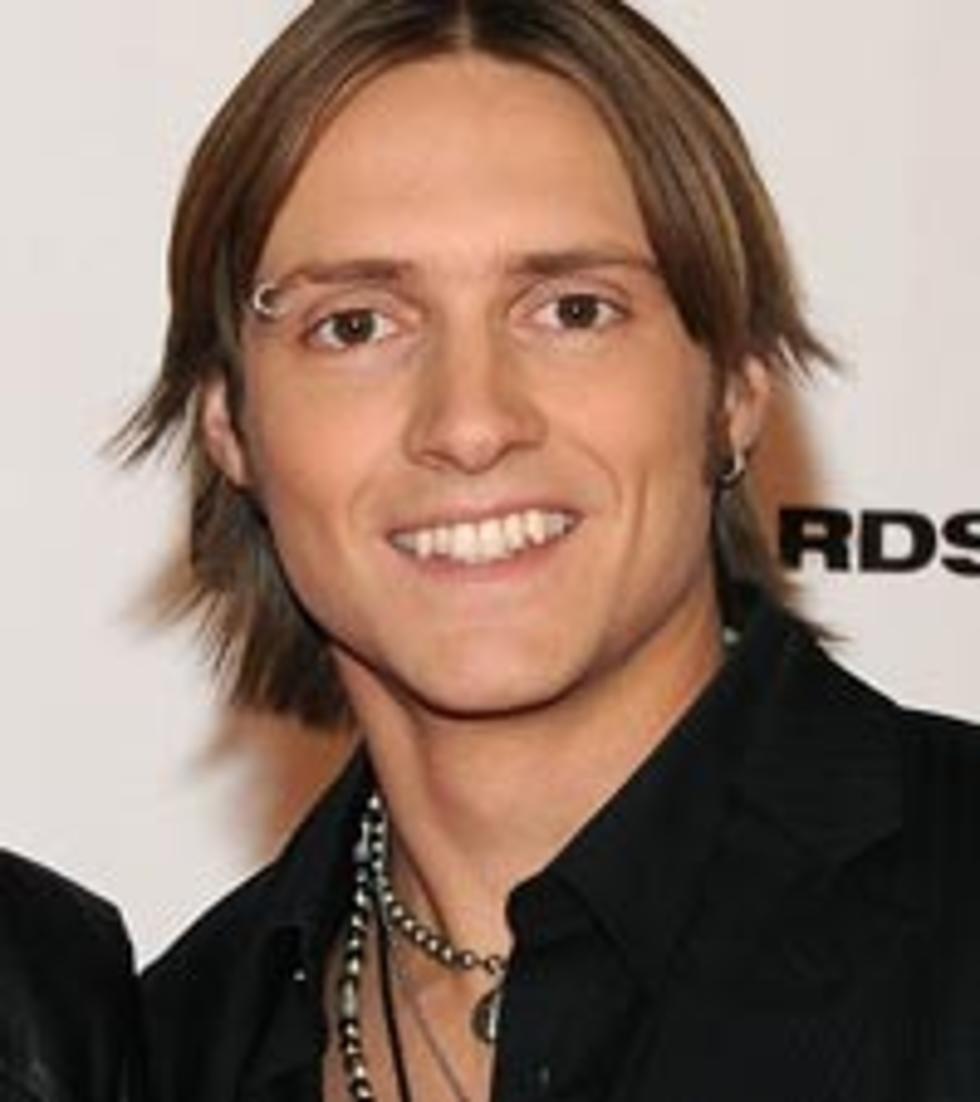 Love and Theft's Brian Bandas Launches Vintage T-Shirt Website
Frederick Breedon, Getty Images
Starting next week, Love and Theft member Brian Bandas can add entrepreneur to his resume. Brian has launched a unique website called Holy Vintage, which offers one-of-a-kind vintage t-shirts from around the world.
"It's not like vintage-style shirts; it's actually vintage shirts," Brian tells The Boot. "There's only one of every single shirt on the site. It's not that style just printed up. We basically do all the work of going through thrift stores for you, and then you have a site full of cool, random 'Mother's Day Out, 1983' kind of stuff."
Starting his own business is something Brian has had in the back of his mind for some time. With the band currently between record labels, he felt it was the perfect opportunity to act upon his dreams. "In everything I've read by great businessmen, they all talk about their experiences of small businesses that they started when they were younger," Brian notes. "Even Warren Buffett who's a billionaire businessman ... he still draws on these companies he started when he was 15, selling books or whatever he did. I thought the next step would be to just try it.
"It's awesome because I've already learned so much about running a business just from having to figure out and answer questions," Brian continues. "Holy Vintage is such a small thing, and I'll be surprised if I make more than $200 a month or something. It's not going to be some life-changing corporation, but all the business principals are the same. You've got to figure out where you're getting your product and marketing and stuff. It's pretty cool. It's such a learning experience. I've really been enjoying it. It's exciting."
Brian says while Holy Vintage is primarily a t-shirt selling business, he hopes to see it grow over time. "I want to expand it eventually to other vintage related things whether it's other clothing or cool artwork -- anything that reflects the cool, artistic culture of Nashville and the people I'm surrounded by," Brian explains. "There's just a lot of really cool music, art, and clothing that's being done, and I want to start selling that and offering that."
For more information, visit the official Holy Vintage website which will officially launch Monday (November 8). Love and Theft are currently working on new music. They hope to have an announcement to make regarding their musical future by or before Christmas.