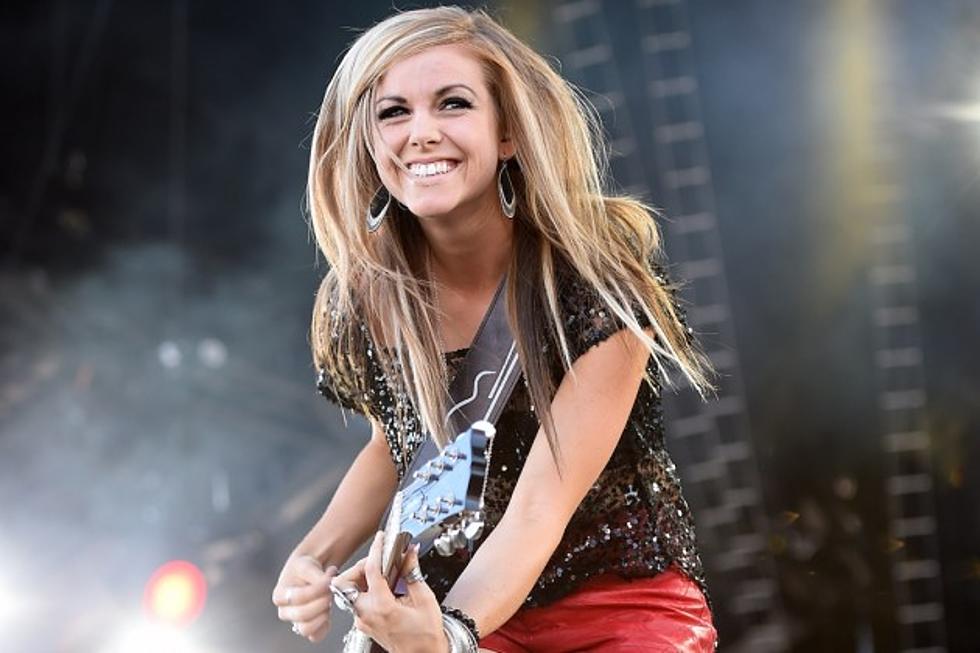 Lindsay Ell Says Women in Country Music Are 'All Fighting the Good Fight Together'
Ethan Miller, Getty Images
Ell readily admits that the absence of women at the top of country is frustrating, to say the least.
"It's difficult for females in country to get our voices heard. It doesn't mean that's stopping us," she tells Nashville Gab. "I think there's more females writing songs and doing the radio tour thing than ever. It definitely is challenging. When you look at the charts, there is a lack of estrogen."
But Ell says the community-driven mindset of Music City, specifically within the women of country, keeps her (and others) going even though it's tough.
"The good part of Nashville is that we are all so supportive of each other. We always want to push each other up and let each other know what's coming. We're so happy to share the stage together," she says. "It's a community. We know it's tough, but we love to do it and who we're doing it with. We're all fighting the good fight together."
Right now in country, the conversation over women in the genre is as discussed as bro-country. Love it or hate it, the latter trend is here to stay for a while, with artists like Florida Georgia Line, Jason Aldean, Chase Rice and others at the helm.
"I definitely think [bro-country] has had its huge day in the sun. I don't know if we've necessarily reached the peak of it, but I do think that people are wanting more to hear other things as well," says Ell. "It's still selling a lot. So, anytime music is selling and people are listening to it, I'm gonna say 'all the power to it.' Because why should we stop that if people are liking something?"
The 'Shut Me Up' singer is doing her part for the country gals, though. Ell has been working on a debut album, hopefully set for release in 2015.
"We've been slowly chipping away at it. It's always a work in progress, but it's been an exciting one," she says. "As we cut new material, we're defining who I am to a tee and hopefully coming down to a project that is conclusive to who I am.
"Not a lot of people realize [how much pressure goes into your debut album]. It's interesting when you come to town, and you're surrounded by so much talent. It can be easy to get distracted or confused with all of the good out there," Ell adds. "It really takes a thought process to streamline it and make sure you're doing what you want to do and staying true to who you are. At the end of the day, that's the final message coming out."