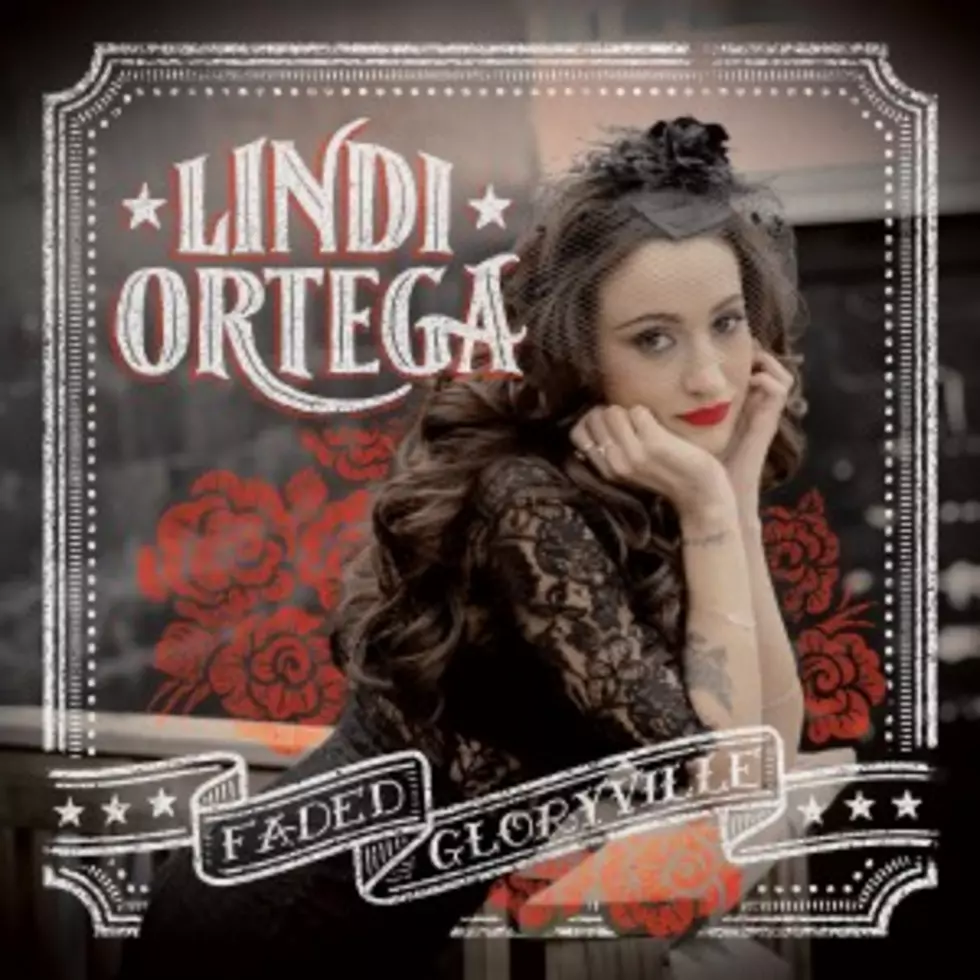 Interview: Lindi Ortega Stays Authentic to Herself With New Album, 'Faded Gloryville'
The Grand Tour / Last Gang
She's only 35 years old, but Lindi Ortega is an old soul, at least musically. That's apparent not only after a listen to any of the tracks on her brand-new studio album, Faded Gloryville, but also in the way she recorded those tracks, the record's one cover song and her influences.
To make Faded Gloryville, Ortega -- a Nashville transplant from the suburbs of Toronto, Ontario, Canada -- worked with four different producers: Dave Cobb, who also produced Ortega's 2013 Tin Star album; Colin Linden, whom Ortega worked with for 2012's Cigarettes & Truckstops; and the team of John Paul White (formerly of the Civil Wars) and Alabama Shakes' Ben Tanner. Each brought his own style to his set of songs, but all of them shared a desire to record live.
"I believe that captures a spirit," Ortega tells The Boot, "when you can see into the eyes of the people who are playing the song with you."
Cobb, Linden, White and Tanner also indulged Ortega's desire to record using vintage gear. It's something she's done in the past, and she says that she enjoys the nostalgic vibe it lends to her music.
"I find that all the old, classic recordings have a warmth to them that seems to get lost when everything is run through brand-new, pristine equipment," Ortega explains. "I like the low hums that you hear from certain vintage tube amps and things like that."
Ortega wrote or co-wrote nine of Faded Gloryville's 10 tracks. The outlier is a cover: the Bee Gees' 1967 single "To Love Somebody." Ortega is the most recent in a long line of artists, including Janis Joplin and Nina Simone, who have recorded the tune; in fact, it was Simone's version of the song that Ortega heard first.
"For me, it kind of spoke to unrequited love and that feeling of longing and yearning," Ortega says of the tune," and I felt like I had songs in my repertoire that also spoke to that, so I thought it would fit well."
Growing up in Pickering, Ontario, Canada, just east of Toronto, Ortega says that she "didn't really know much country music," and that her local music scene was more or less nonexistent -- just "bars that had Top 40 'dude bands' playing," Ortega explains. However, her mother is "a big Civil War buff," listened to a lot of Southern music and enjoyed classic movies like Gone With the Wind, all of which Ortega believes led her down her current path of classic, soulful indie/alt-country.
Ortega started out as an independent artist in Toronto, in the first decade or so of the 2000s, and although she's earned a long list of nominations for Canada's Polaris Music Prize, Juno Awards and Canadian Country Music Association Awards in the years since her 2011 major-label debut, at the time, "not a lot of people were doing [my style of music]," she recalls.
"I was kind of advised against it," Ortega adds. But she persevered, looking to stay authentic to herself.
"Even though it might seem weird to other people that I'm Canadian and half Mexican and half Irish and I'm making this type of music, I felt like I connected to it, and it felt authentic to me, and it felt right for me to be singing in this style," she continues. "I thought that the subject matter of what I was singing about really resonated in this style of music. I just wanted to do what came naturally and felt good."
"I get to experience different genres and different audiences and different scenes," Ortega says, "and, for me, that's really cool."