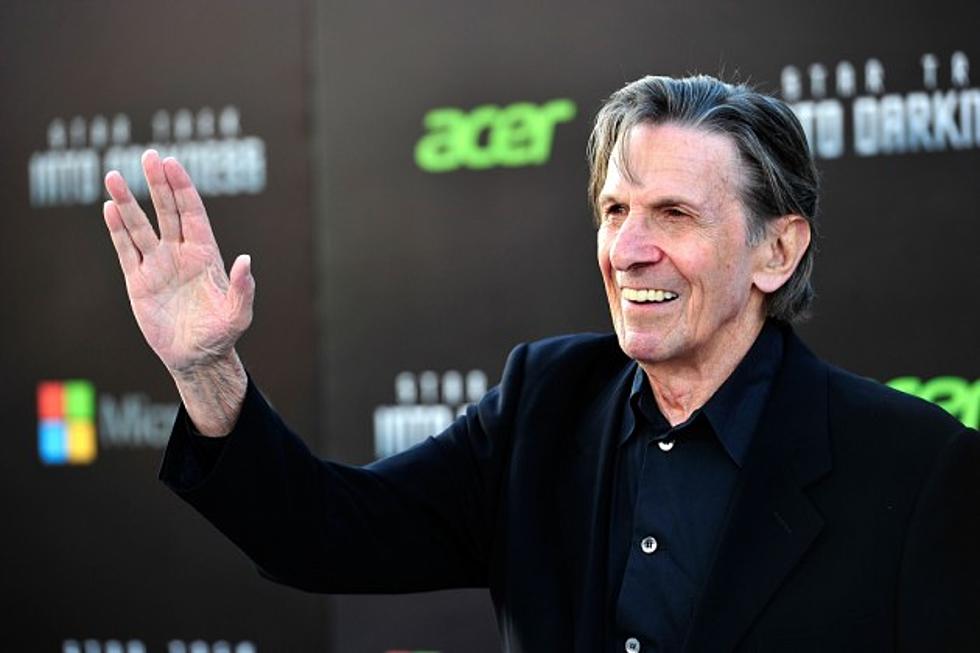 Listen to Leonard Nimoy Cover Johnny Cash's 'I Walk the Line'
Frazer Harrison, Getty Images
Director and actor Leonard Nimoy passed away Friday morning (Feb. 27). He was best known for playing Mr. Spock in Star Trek, but during his lifetime, Nimoy also recorded five albums, one of which included a Johnny Cash cover.
Nimoy's first album, Leonard Nimoy Presents Mr. Spock's Music From Outer Space, was released in 1967, but it wasn't until his fifth album, 1970's The New World of Leonard Nimoy, that he shared his cover of the Man in Black's "I Walk the Line."
"Charles Grean of Dot Records had arranged with the studio to do an album of space music based on music from Star Trek, and he has a teenage daughter who's a fan of the show and a fan of Mr. Spock. She said, 'Well, if you're going to do an album of music from Star Trek, then Mr. Spock should be on the album.' So Dot contacted me and asked me if I would be interested in either speaking or singing on the record. I said I was very interested in doing both," Nimoy once explained of how his musical career began. "That was the first album we did ... It was very well-received and successful enough that Dot then approached me and asked me to sign a long-term contract."
Nimoy's version of "I Walk the Line" was also included on a 1993 compilation album, Highly Illogical.
"I Walk the Line" was Cash's first No. 1 song on Billboard's Hot Country Singles chart; it also reached the Top 20 on Billboard's Hot 100. Originally recorded at Sun Studio in 1956, "I Walk the Line" was re-recorded four times during Cash's career.
Born in 1931 in Boston, Nimoy was 83 when he died, due to end-stage chronic obstructive pulmonary disease. He is survived by his wife, Susan Bay Nimoy.
Listen to Leonard Nimoy's Cover of "I Walk the Line":
Country's Greatest Love Stories: Johnny Cash + June Carter Cash