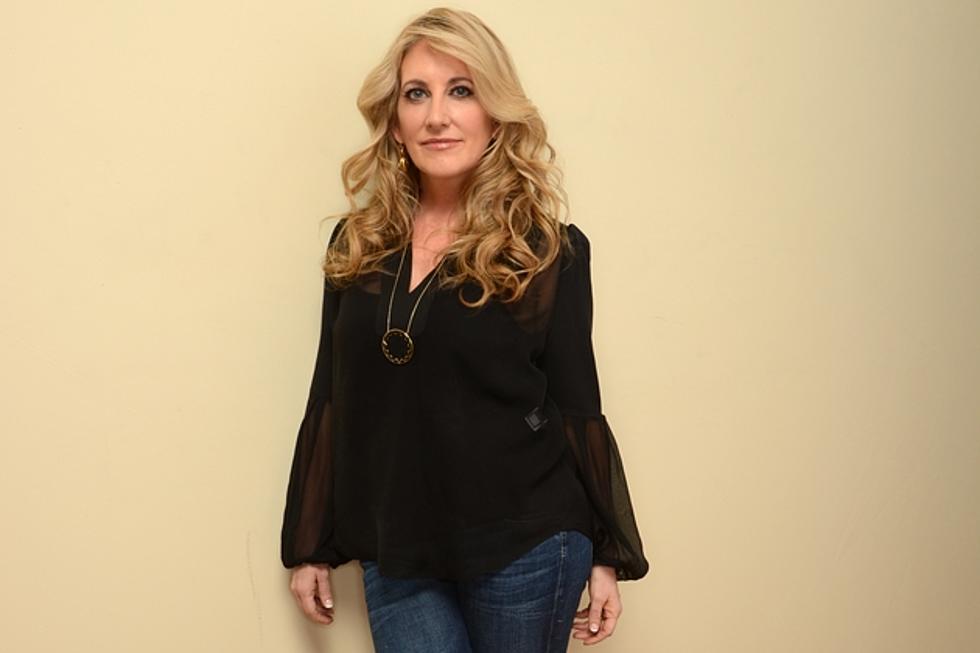 Lee Ann Womack Signs With Sugar Hill Records
Larry Busacca, Getty Images
Lee Ann Womack has signed a new record deal with Sugar Hill Records and Welk Music Group.
The Grammy-winning vocalist, whose hits include 'I Hope You Dance,' 'A Little Past Little Rock' and 'I'll Think of a Reason Later,' announced the new signing via the Hollywood Reporter on Wednesday (April 9). She will release a new studio album in September.
The new project marks a return to Womack's roots as one of country music's most acclaimed singers, stripping away glossy production in favor of a stripped-down approach. Womack worked with drummer Matt Chamberlin and bassist Glen Worf, guitarist Duke Levine, acoustic guitarist/pianist Mac McAnally and steel player Paul Frankin for the new album. The tracks were recorded live on the floor, with minimal overdubs.
"When I was looking for the right home for this record, I knew I wanted a label where passion for music and artistic integrity drive the decision-making, the people who bring the music to the fans," Womack says in a press release. "Beyond the incredible work Sugar Hill has done with Nickel Creek, Sarah Jarosz and Bryan Sutton, they have a broader way of looking at where music can go and why it matters -- and for this very personal record, it seemed like the perfect fit."
The singer worked with her husband, producer Frank Liddell, on the new project. Liddell's other credits include Pistol Annies and David Nail, and his work with Miranda Lambert on 'Revolution,' 'Crazy Ex-Girlfriend' and 'Four the Record' has helped her win the ACM Album of the Year award for three consecutive projects.
"Lee Ann and I always thought one day we'd work together, but we wanted it to be right, be something we could both bring the best of ourselves, too," Liddell states. "My wife is one of the greatest country singers ever, but she's also a vocalist who bring things out of songs you never realized were there. It's unusual for the musicians to not just want, but to shape their performances to the vocalist during tracking, but for this project... That's just what some of the best players in the world did."
The new album afforded Womack the artistic freedom she needed to concentrate on making the best music she could, without commercial constraints.
"I have always loved country music with my entire being," she says, "and I think the gift of a genre that's built on real life is that there is always room for great songs, and the truth. When we started this record, Frank and I promised each other we would only cut songs that we absolutely loved for no reason other than we loved them very much. No other factors, and I think that freedom really inspired us."
The label is also excited about the new partnership.
"We're thrilled to have Lee Ann join Sugar Hill and the Welk Music Group," says Sugar Hill's General Manager and Senior Vice President, Cliff O'Sullivan. "She has delivered a stunning album, and we can't wait for people to hear it. Lee Ann turns an important artistic corner with this project -- and we're delighted to be a part of her next chapter. Where Lee Ann wants to go musically matches up perfectly with our goals as a label."
No title or track listing have yet been released. The first single from the upcoming project is due this summer.