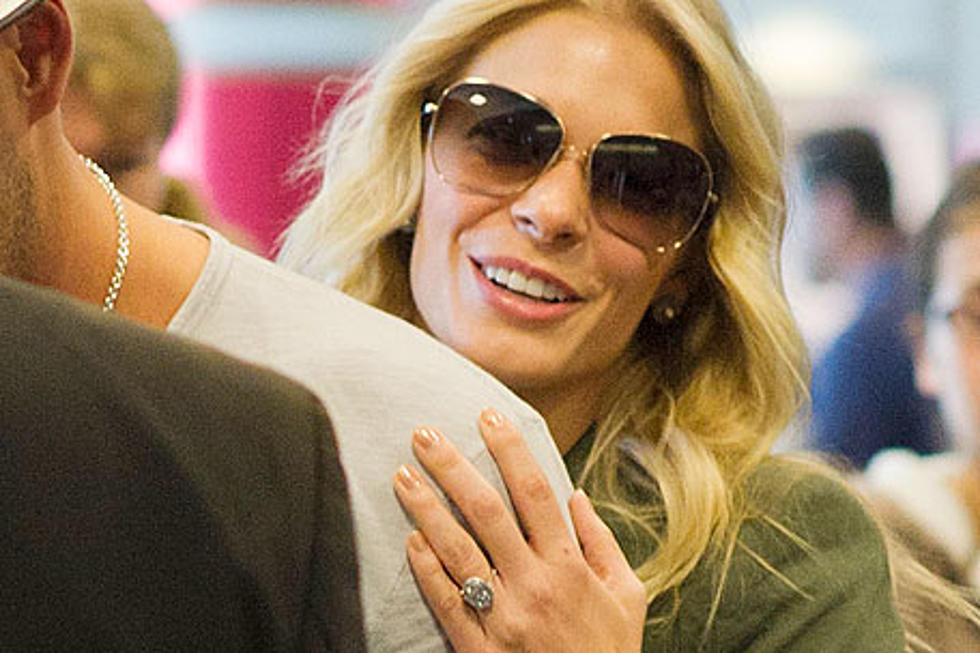 LeAnn Rimes' Engagement Ring Revealed!
Bauer-Griffin

LeAnn Rimes is sporting some major ice this holiday season. The singer was spotted at Los Angeles' LAX airport with fiancé Eddie Cibrian on Tuesday, wearing her brand-new engagement ring. The estimated five-carat oval diamond is set in platinum with a rose-gold fleur-de-lis design. Celebuzz reports that it's worth about $85,000.
LeAnn and Eddie designed the ring with the future groom's childhood friend, Brent Polacheck, of Polacheck Jewelers. "The couple wanted an antique feel, but a new ring," People magazine reports.
"The ring is beautiful, man is better," LeAnn tweeted just before boarding a plane to Cabo San Lucas, Mexico, to celebrate her engagement.
The singer also took to her Twitter page to knock down pregnancy rumors. "This is such BS!" she posted in response to a false internet report that she is expecting.
There's no word yet on the Rimes-Cibrian wedding date, but we'll keep you posted!