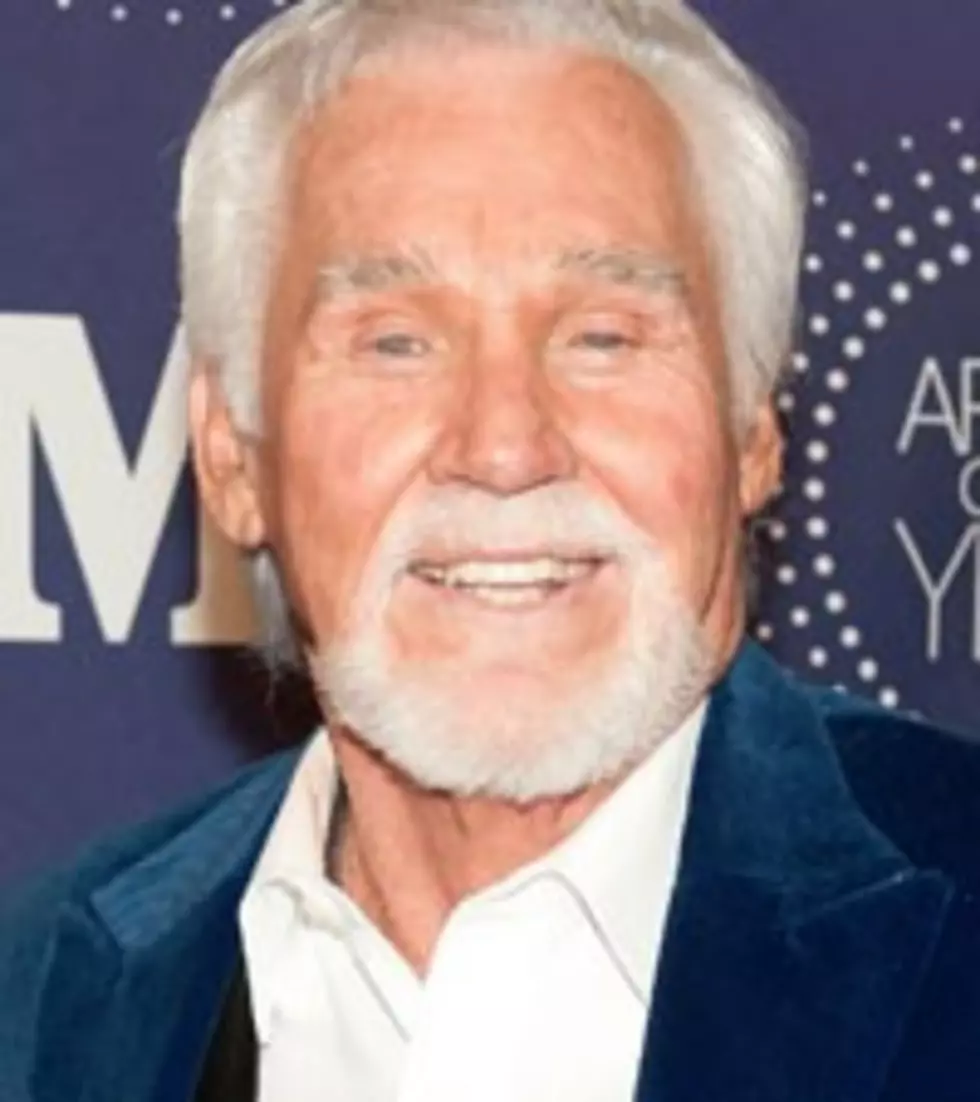 Kenny Rogers' New Album Might Include Iconic Duet Partners
Erika Goldring, Getty Images
It's been more than six years since Kenny Rogers released a new studio album, but that's about to change. The 74-year-old country legend is hard at work on a new set of tunes, which he says will hopefully include one or two of his previous -- and most famous -- duet partners.
"I think Dolly [Parton] would do a new song in a heartbeat if I could find one that we like or if she could write one," Kenny tells Billboard. "The hard part when you do duets is it's harder to start with a partner and say, 'I want to do something with you.' It's easier to start with a song and say, 'Who can do this well?'
"'Islands in the Stream' was such a total fluke," he continues. "I had been recording with Barry Gibb and I had been singing that song by myself for four days, and I finally said, 'Barry, I don't even like the song anymore.' And he said, 'You know what we need? We need Dolly Parton.' It was an epiphany ... We got her, and the song was never the same after that."
The Texan also hopes to include his close friend, Lionel Richie, on the song "You Can't Make Old Friends," which the two wrote together. "Lionel's like trying to trap water," Kenny says. "But it's a great piece of music, very tender."
Regardless of who might make a guest appearance on the new CD, the country music superstar promises the album will have a little something for everyone. "I won't say it's eclectic, but there's some hard-driving [songs], important lyrics," he reveals. "Most of them have something important to say because I think that's what I do best. I tell stories. They're subtle social statements. If you look back, 'Coward of the County' was about a rape. 'Ruben James' was about a black man who raised a white child. 'Ruby, Don't Take Your Love to Town' was about a Vietnam War veteran coming back ... 'Lucille' is about a woman running around on her husband. So they're all social statements rather than just music, and this [album] will have more of that."
As if spending time in the studio wasn't enough to keep him busy, the iconic entertainer, who released his memoir, "Luck or Something Like It" earlier this year, is working on a book of photography as well.
"We're trying to put this deal together with a company ... I'm not allowed to say who it is yet, but they do the highest quality photography books you can get," he reveals. "I don't care about making money on it; I just want my work done properly because I spend a lot of time doing it. It's [from] all over the world. It's pictures from Africa and China, some beautiful stuff."
Kenny is crossing the country on his holiday tour with Billy Dean. Keep track of his concert schedule here.
Watch 'On the Red Carpet With Kenny Rogers'