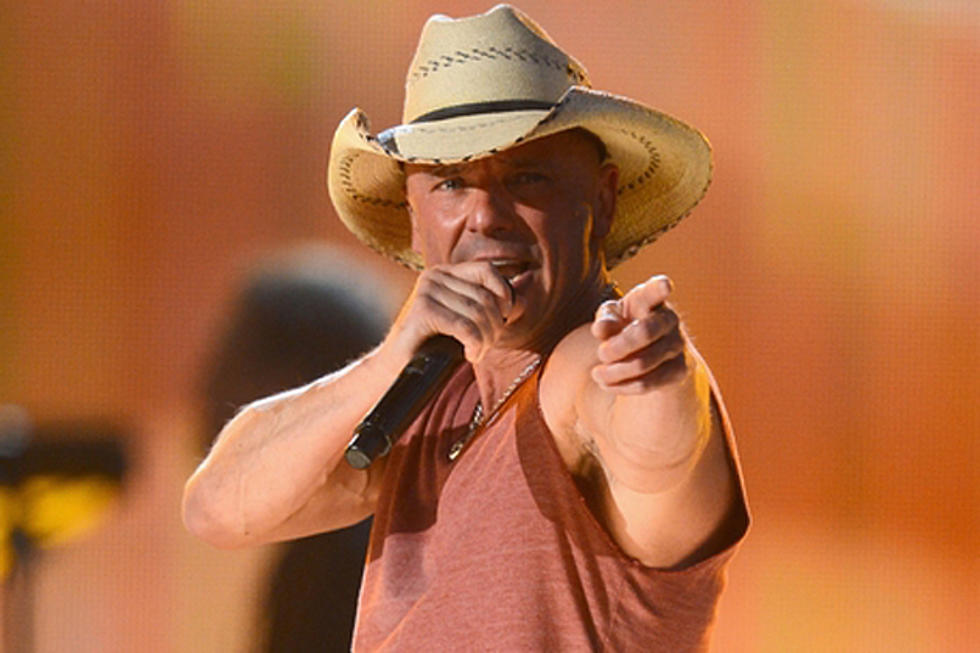 Kenny Chesney Addresses Gay Rumors
Ethan Miller, Getty Images
Kenny Chesney is straight as an arrow. Just ask the more than 100 women he's bedded!
The country superstar is opening up about the gay rumors that started after the end of his short marriage to Reneé Zellweger. Speculation was partly due to the wording on the actress' annulment papers, which cited "fraud" as a reason for their split.
"What guy who loves girls wouldn't be angry about that? I didn't sign up for that," Chesney tells Playboy magazine of his reaction to the rumors. "I'm pretty confident in the fact that I love girls [laughs]. I've got a long line of girls who could testify that I'm not gay."
"There were years when I had a better summer than A-Rod," Chesney boasts, adding that he's been with "over 100" women. "My first five years on the road were intense, because I was the guy in college who never got laid until I started playing guitar."
As for the demise of Chesney's relationship with Zellweger, he says paparazzi are partly to blame. But he doesn't shy away from taking some of the blame himself.
"I panicked, there's no doubt about it," he says of his reaction to the overwhelming media attention that came with his marriage. "I did the only thing I knew to do -- I ran. I pushed her away ... I didn't have any clue as to what true marriage meant. I was so used to committing to one thing -- music -- and then I had to totally commit to a second thing, marriage. I didn't know how to commit to both of them."
Chesney is currently on the road with his Sun City Carnival tour, headlining major festivals and stadium shows ... with, we're guessing, lots of women at each meet and greet.