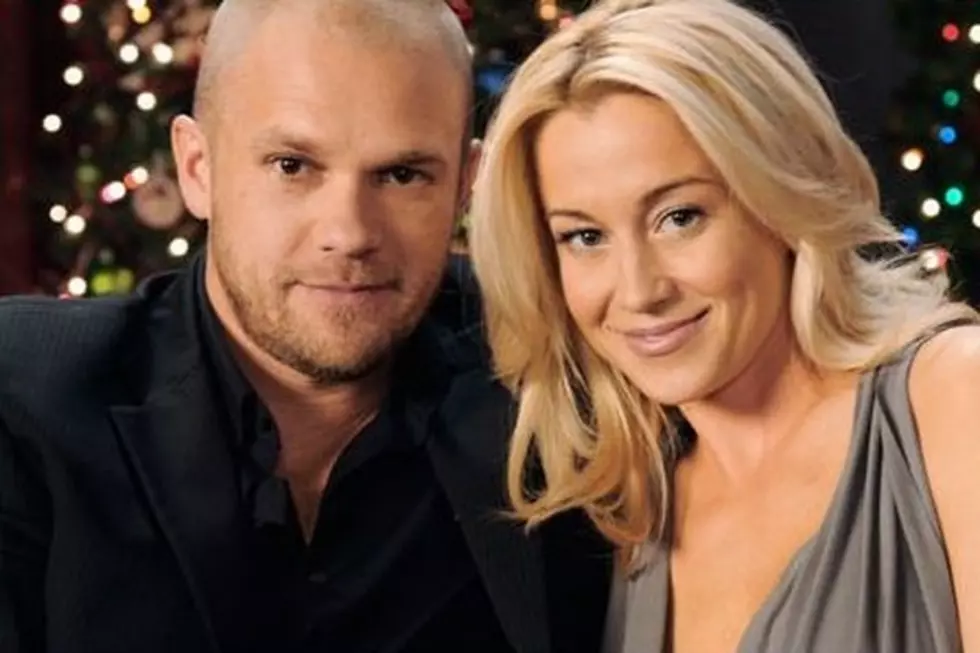 Kellie Pickler, Husband Kyle Jacobs' 'Dancing With the Stars' Moment Brings Jitters and Praise (WATCH)
ABC
Kellie Pickler has been killin' it on 'Dancing With the Stars' during the reality competition's 16th season, but dancing to husband Kyle Jacobs' performance of 'Say I Do,' a song he wrote specifically for her, nearly threw the country singer for a loop.
"She was really, really nervous tonight," her pro dance partner Derek Hough told The Boot backstage Monday night (April 8). "I kept trying to change her state. I could see it in her face and it was up in her shoulders and up in her chest. When you're dancing, you want everything low and you want it in your feet. So I would say, 'Do you like elephants?' And she'd be like, 'Oh, I love elephants!' I was just trying to change her state and change her train of thought instead of being nervous. I talked to her about weird things just to break her pattern. She did great. It's no easy task to dance when you're that emotionally connected to something, literally behind you."
Kellie and Derek practiced their Rumba to Kyle's track all week long, but Monday was the first time they rehearsed with him performing live beside them.
"In rehearsal, she definitely (danced) a lot smoother and slicker," admits Derek. "She was like, 'I just want it to be perfect.' I said, 'Listen, perfection doesn't exist in what you do. Perfection only exists in the way it makes you feel. That's what perfection is.' It'll never be perfect. I'll always be like, Oh, my foot was a little off or my leg should have been this way. There will always be something. I said, 'How do you feel?' She said, 'I feel amazing.' I said, 'Then it was perfect.'"
And at the end of the night, Derek couldn't have been prouder of the North Carolina native.
"(She was) amazing," he gushed. "A vision. A beauty! She surprises me every day."
Find out how Kellie and Derek fared against their competition on the 'Dancing With the Stars' results show tonight (April 9) at 9:00 PM ET on ABC.