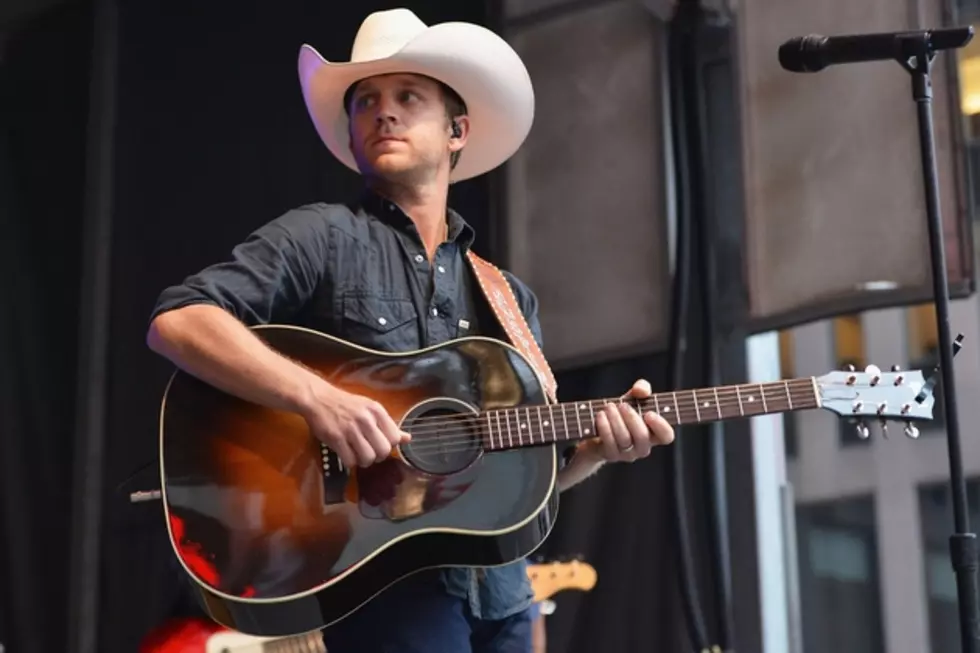 Justin Moore Addresses ACM Controversy
Slaven Vlasic, Getty Images
While no one questioned that the Arkansas native was worthy of a trophy for his many accomplishments, including his latest album, 'Off the Beaten Path' soaring to the top of the charts, fans and critics alike felt he was too far in his career to be honored as a 'new' artist. But while others may have been disappointed in the Academy of Country Music's decision, Moore says he's just thrilled to be nominated after being overlooked for so long.
"It's really exciting for us to finally get this monkey off our back," he tells Connecticut radio station 92-5. "I feel like forever I was the coach who could win games, but not the big one."
The 30-year-old, who has yet to take home any major award in any category, admits at this point in his career, he'd take any trophy. "Someone asked me the other day what I thought about being up for New Artist, and my response was that I would take Female Vocalist if they'd give it to me," he jokes.
Moore adds that, while it may seem odd that he's nominated almost six years after his debut single, 'Back That Thing Up' was released, it really isn't as strange as it may seem.
"It sounds kind of funny, but I'm kind of a country music history buff," he explains. "Throughout the history of this award, people have won it well into their careers. [Kenny] Chesney won it five, six, seven years after his first album ... so it sounds a little funnier than what it historically has, who's won it over the years, so hopefully we're the next one in line. We'll see."
The 49th Annual ACM Awards will air from the MGM Grand Garden Arena in Las Vegas Sunday, April 6 at 8PM ET on CBS.