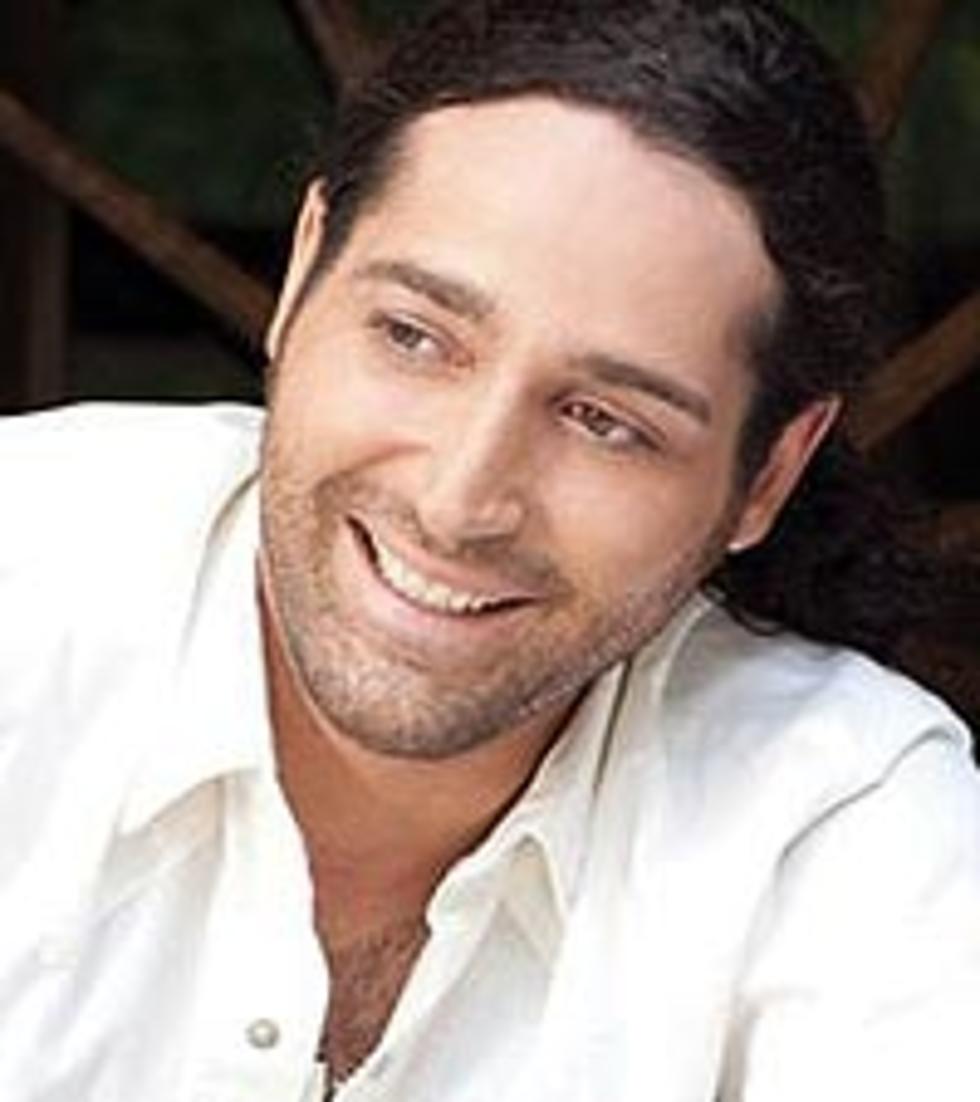 Josh Thompson, 'Change': New Album Reflects Old Lessons
Sony Music Nashville
Sony Music Nashville
If you've heard 'Comin' Around,' the first track off Josh Thompson's upcoming sophomore album, then you're probably chomping at the bit like the rest of us to hear what else the singer-songwriter has in store. His new album, 'Change,' is slated to be released later this year, and the road warrior says that the first single is a great barometer for the rest of the CD.
"There's a lot of songs in there that represent that kind of thinking: where not only are you looking ahead, but you're looking back and are trying to fix some of the things that you didn't do right," Josh tells The Boot. "You're thankful for the things that you swore off. That ability to come full circle. There's still a lot of party on it, too, but there's a lot of that 'Comin' Around' stuff."
While the sound of his second record differs from the first, the real 'change' was in the production. "The recording of the second record was an absolute pain in the ass," the 'Beer on the Table' singer says with a laugh. "The first album, we just blocked off a week and a half and did it. The second record, I brought a lot of writers out on the road, so the songwriting hasn't gone down at all. I make sure I write often, but the time to get into the studio was ridiculous. It was a Monday here and Tuesday there ... pretty much whenever the schedule would allow. It was probably a four month process as opposed to a week-and-a-half. If you put them all together they add up to that, but it was just ridiculous, waiting."
The Wisconsin native wrote or co-wrote each of the 12 songs that are included on the project. He already has a good idea of which ones he predicts will be radio singles.
"I'm not sure what order I would place them in, but there's 'Same Ol', Plain Ol' Me,' 'Over Me' and 'Daddy Had a Beer in His Hand,'" Josh previews. "'Same 'Ol, Plain 'Ol Me,' feels really good, it makes you wanna dance and it's about being the same person no matter what situation you're in. 'Over Me' is a reflective break-up song where you finally realize that the girl is completely over you and it's got some humor in it. 'Daddy Had a Beer in His Hand' is me looking back since I was a little kid, looking at photographs and pictures of family. It just punches me in the face every time I hear it. That's not an easy thing to have happen when you write it."
In preparation for the album, Josh is on the Jägermeister Presents Change is Comin' tour. His next stop is March 24 in Quincy, Ill. Get a full list of dates here.
Watch Josh Thompson's 'Comin' Around' Video
if(typeof AOLVP_cfg==='undefined')AOLVP_cfg=[];AOLVP_cfg.push({id:'AOLVP_1450751034001','codever':0.1,'autoload':false,'autoplay':false,'displaymnads':true,'playerid':'89761511001','videoid':'1450751034001','width':476,'height':357,'playertype':'inline','stillurl':'dynamic','videolink':'#','videotitle':'dynamic','videodesc':''});