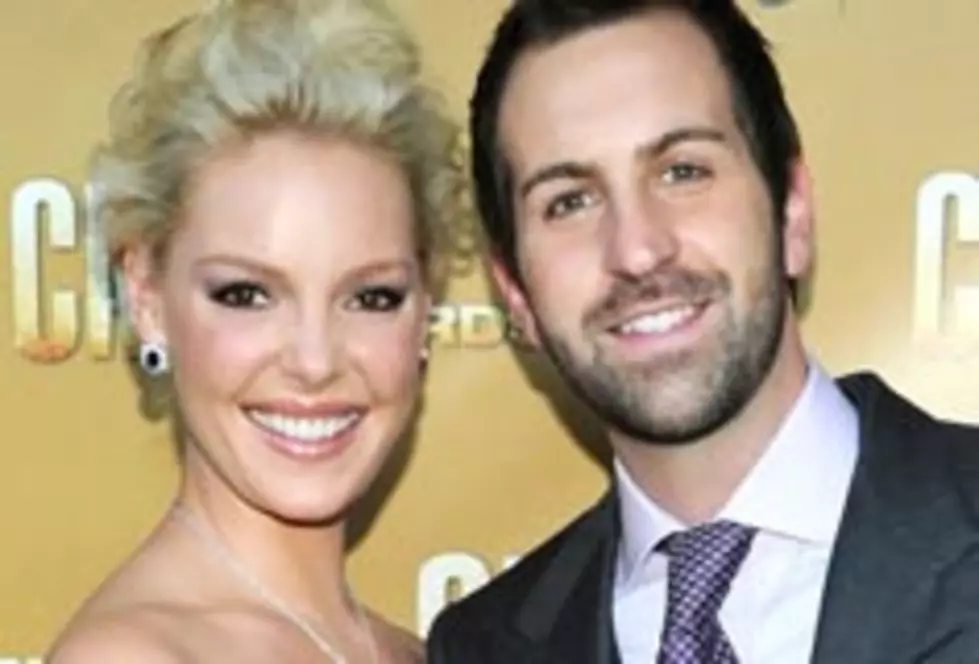 Josh Kelley Sees Singing in Daughter Naleigh's Future
Larry Busacca, Getty Images
Josh Kelley and wife Katherine Heigl definitely dote on their daughter Naleigh, but Josh admits they tend to be somewhat strict when it comes to their parenting style. He says it's something he learned from his own dad, who was fairly regimented with he and brother Charles growing up.
"We're pretty stern parents," Josh tells The Boot. "She doesn't get away with a whole lot ... we don't give her too much wiggle room. We let her have fun and everything like that, but structure is very important right now to establish at this age. And yes, if you met my dad, you would realize that that's definitely how we were raised, Charles and I. But Naleigh's doing awesome, she's the coolest kid on the block and I love her to death."
Apparently the toddler is already a chip off the old block when it comes to her vocal abilities. According to Josh, she's already showing signs of becoming a little songbird, a talent she started displaying very early on.
"I think she's gonna be a little singer or do something with music, because she's already got great pitch. It's amazing ... I can sing any note and she will find it, and that's weird at two years old. And I remember the guy who brought her over from South Korea said the same thing about her then, and she was only nine months old. He said she was singing on the plane even then! But she's one of the coolest little things that has ever happened to me, and she has definitely made me as selfless as I'll ever be."
Josh penned a song about his little girl, 'Naleigh Moon,' on his country debut, and one of the first people to hear the tune and give it a thumbs up was his buddy, actor Josh Duhamel.
"I wrote that song about the moment I first saw my little girl and she put her hand on my face. We were on a movie set with Katie in Atlanta at the time. I remember at the end of the day, I called in Josh, who is one of my really good friends and golfing buddies. He was doing the movie with Katie, and I said, 'Get in here and listen to this song.' After he heard it, he said, 'That's one of the best songs I've ever heard you sing, Josh,' and I knew he was telling me the truth."
To help out kids who might not be as fortunate as little Naleigh, Josh has partnered with the ConAgra Foods Foundation's Hunger-Free Summer program with Feeding America to help expand summer meal programs for needy children. While on the road touring this summer, Josh will volunteer at five food banks across the country that have received Hunger-Free summer grants. Those interested in donating to the program can visit Hungerfreesummertour.org.
if(typeof AOLVP_cfg==='undefined')AOLVP_cfg=[];AOLVP_cfg.push({id:'AOLVP_us_889003255001','codever':0.1,'autoload':false,'autoplay':false,'playerid':'61371447001','videoid':'889003255001','publisherid':1612833736,'playertype':'pageload','width':476,'height':357,'videotitle':'Test','bgcolor':''});