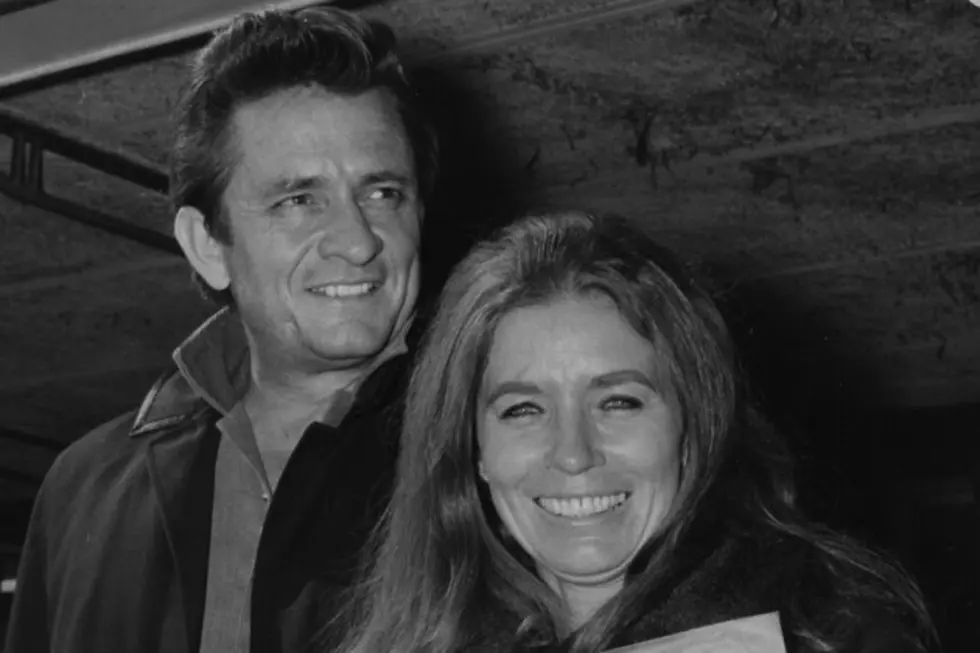 Johnny Cash's Love Letter to June Carter Cash Named Greatest Love Letter of All Time
Hulton Archives, Getty Images
It's no secret that Johnny Cash was one of country music's finest poets, but the singer used his skills for more than just songwriting.
A letter that Cash wrote to his wife, June Carter Cash, for her 65th birthday in 1994 has been voted the greatest love letter of all time in a British survey, beating out Winston Churchill, John Keats, Ernest Hemingway and a letter from Richard Burton to Elizabeth Taylor.
Cash's letter, in part, reads:
We get old and get used to each other. We think alike. We read each others [sic] minds. We know what the other wants without asking. Sometimes we irritate each other a little bit. Maybe sometimes take each other for granted. But once in awhile, like today, I meditate on it and realize how lucky I am to share my life with the greatest woman I ever met. You still fascinate and inspire me. You influence me for the better. You're the object of my desire, the #1 Earthly reason for my existence. I love you very much.
Churchill's 1935 letter to "darling Clemmie" came in second place, followed by Keats and Hemingway. Rounding out the Top 10 are Napoleon Bonaparte, Burton, King Henry VIII, Beethoven, Gerald Ford and Jimi Hendrix. See photos and excerpts of all the letters at the Daily Mail.
The country couple met backstage at the Grand Ole Opry in 1956 while Carter Cash was singing backup for Elvis Presley. She passed away on May 15, 2003, with her husband holding her hand; Cash passed away less than four months later. The couple was married for 35 years and had one son together, John Carter Cash.
Country's Greatest Love Stories