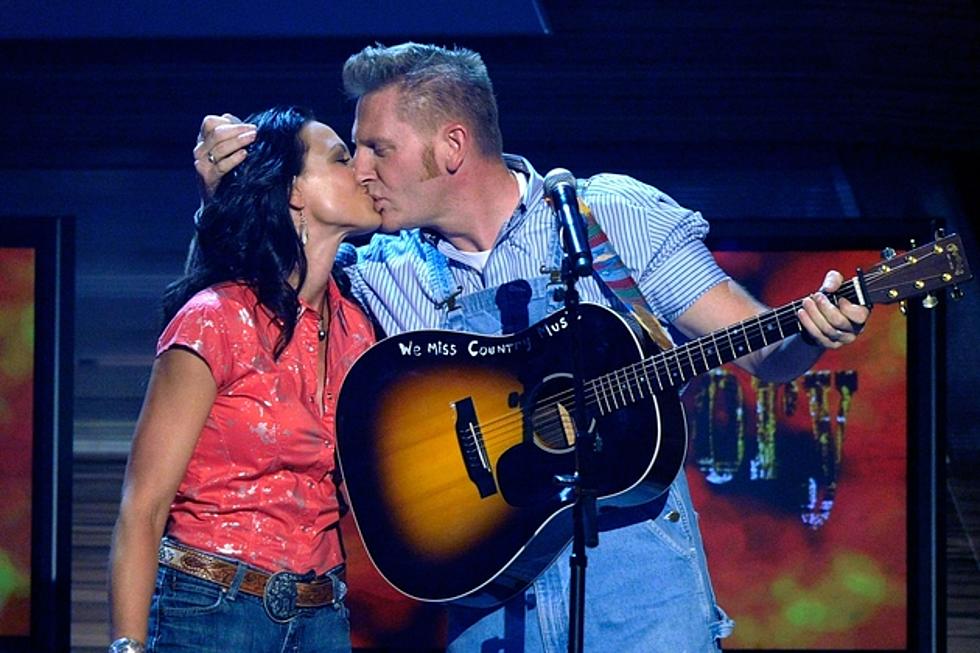 Joey + Rory Expecting a Baby
Ethan Miller, ACMA2010/Getty Images for ACMA
The husband and wife duo, comprised of Joey and Rory Feek, announced the happy news on the final episode of this season's 'The Joey + Rory Show' on RFD-TV. The new addition will join the family in February.
This is the couple's first child together. Rory has two daughters from a previous marriage, including daughter Heidi Feek, who just released her own album.
The soon-to-be parents released their own new record, 'Made to Last,' earlier this week. "This album is the most personal project we've ever worked on," Rory Feek explains. "With this record, we had the freedom to record anything we wanted. We chose these songs solely because we loved them and wanted to sing them. I know the fans will be able to feel that intimacy when they listen to these tracks."
Congratulations to the happy couple!