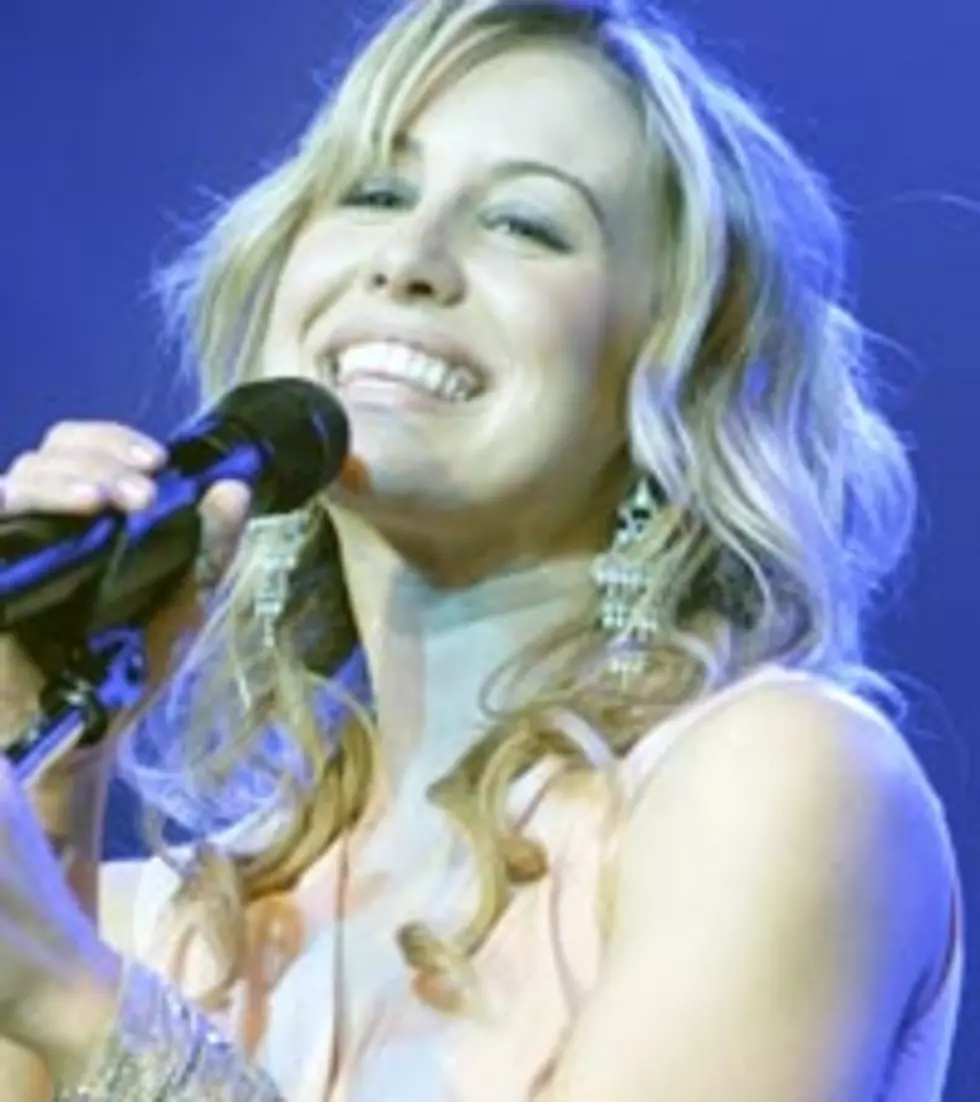 Joanna Smith Dreams of Her Own Royal Wedding
Beth Gwinn, FilmMagic
While Joanna Smith isn't 'Gettin' Married' any time soon, that doesn't mean she wasn't sucked into the royal wedding like the rest of us.
"I woke up and caught the balcony scene and -- don't print it -- but I was kind of into it," she tells The Boot with a laugh. "At first, I was just like, 'This is dumb. Why do I care?' But then I was like, 'Oh, it's history!' Like when you read US Weekly you always feel guilty, but this is history."
And Joanna's justifications don't stop there! "Who doesn't like a love story?" she continues. "We're all suckers for a love story. I teared up when they kissed again. I was like, 'They're gonna kiss again.' Then they did and I was like, 'That's precious.'"
The Georgia native even admits that she's thought about where she'd like to have her own wedding in the distant, distant future. "On our family farm, there's a little white church that sits way up on a hill," she reveals. "It's a piece of my life that I've always thought that I'd go back there to get married. As far as the dress goes, I don't know. I can't say until the day comes. I initially think that being a show person, I probably wouldn't want to make a big show out of it because I do that all the time. We'll see what happens when the day happens."
Kate Middleton's dress was the topic of much speculation and later discussion, but as a song Joanna wrote about her parents' wedding says, "I do doesn't mean any less in a borrowed wedding dress."
"'Borrowed Wedding Dress' is a recount of a story that my mom told me not long ago," Joanna explains. "The lyric of the song is right on. The only lines in the song that aren't specifically true are that they didn't have their honeymoon in Cades Cove, and they didn't eat sandwiches out of a picnic basket. That's not necessarily true. It's something they would have done and that we've done on family vacations, but they went to Williamsburg, Va. They didn't go to Cades Cove, but we needed a rhyme [laughs]."
However, just because it wasn't true to her parents, that doesn't mean it wasn't true for someone. "I played a radio station in Augusta, Ga. on a radio tour," Joanna recalls. "There was an older lady in the first row, and her name was Charlotte. She came up to me after my performance and said, 'I just want you to know that the 'Borrowed Wedding Dress' song meant the world to me. My husband passed away recently, and we took our honeymoon to Cades Cove and ate sandwiches out of a picnic basket.' I still get chills when I tell that story. It totally affected me. This is why I do this, this is why I write songs: to encounter people like this and have this supernatural bond with people through music."