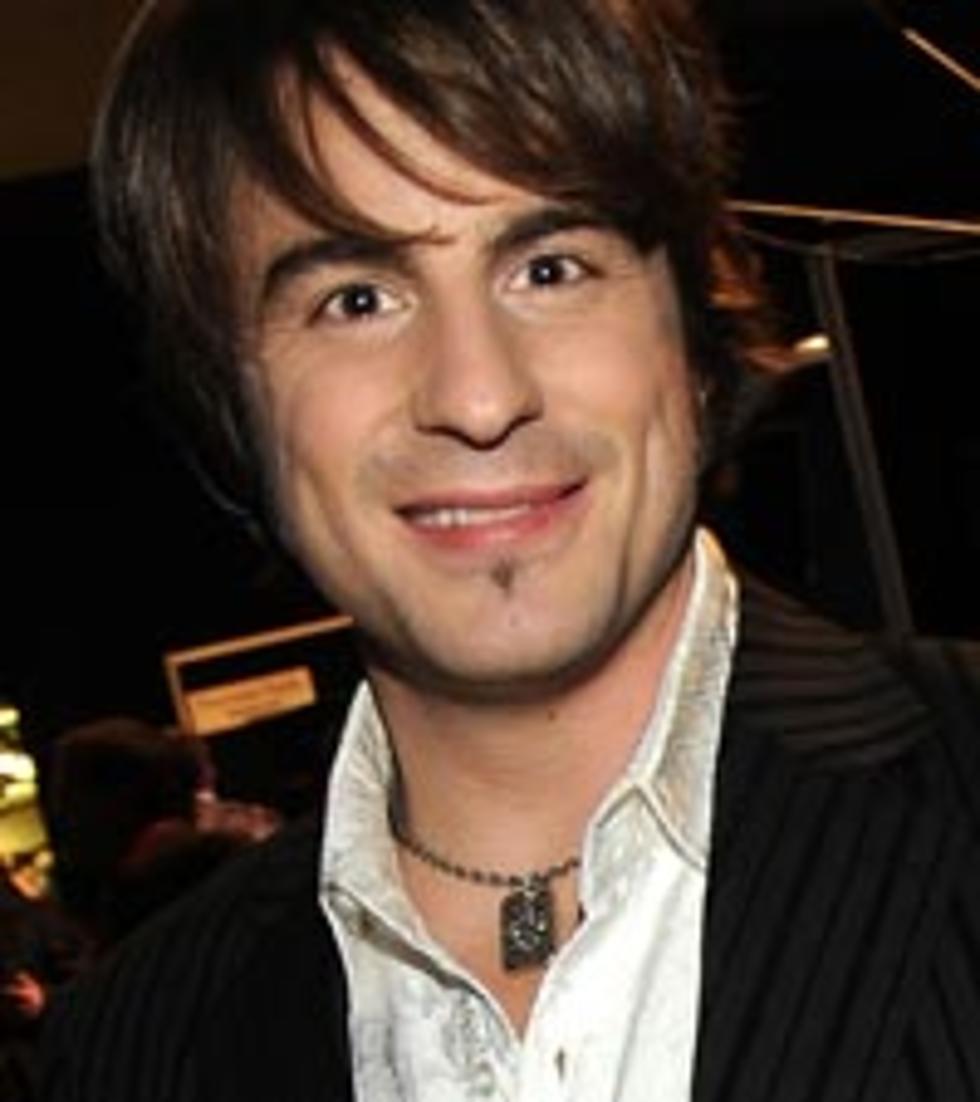 Jimmy Wayne Joins Garth Brooks in Honoring a Legend
Rick Diamond, Getty Images
Sunday evening (October 17), hit songwriters Pat Alger and Steve Cropper, the late pop/country star Paul Davis, and America's first professional songwriter, Stephen Foster, were inducted into the Nashville Songwriters Hall of Fame during the organization's 40th Anniversary Hall of Fame Dinner & Induction Ceremony, held at the Renaissance Hotel in Nashville. Among the artists who helped pay tribute to the legendary writers were Tanya Tucker, T. Graham Brown, Jim Lauderdale, Garth Brooks and Jimmy Wayne.
The night was a special occasion for Jimmy Wayne on many personal levels, including being handpicked by Pat Alger to sing a three-song medley of 'Goin' Gone,' 'True Love' and 'Small Town Saturday Night,' all of which were penned by the songwriter.
"I got a phone call from Pat Alger, and he asked me if I would be interested in singing three songs that he had written," Jimmy tells The Boot. "I said, 'Sure ... what's the occasion?' He was very humble. He says, 'Well, I'm being inducted into the Songwriters Hall of Fame.'
"I started whooping and hollering, and he was just so humble about it. There are thousands of songwriters who come through this town a year and less than 200 are in the Hall of Fame. There are a thousand songs a day written in Nashville, and Pat is now a Hall of Famer. That is amazing to me. I'm blown away by that. Everybody wants to be in the Hall of Fame, especially a songwriter, because it all starts with a song. No one in the music business would have a job if it was not for the songwriters; even if the artists wrote their own songs, they're still a songwriter. Thank God for these people like Pat Alger who write great songs."
Jimmy also had the honor of meeting Garth Brooks for the first time in his career at the event. "The first time I met him, I'm doing an event with him," Jimmy said afterward. "That's pretty exciting. Usually an introduction starts with a handshake, but we jumped onstage together. Tonight I didn't win an award, but I kind of felt like I did. I got picked by Pat Alger to sing his hit songs along side of Garth Brooks. It's a big deal to me. It's the biggest thing I've done in my career, I guarantee. This is center stage, baby!"
Jimmy is currently working on some songwriting of his own: preparing for his highly-anticipated album inspired by his Meet Me Halfway solo-walk across America to raise awareness for teen homelessness. He has already penned three songs for the project, including a song co-written with Steve Wariner.
if(typeof AOLVP_cfg==='undefined')AOLVP_cfg=[];AOLVP_cfg.push({id:'AOLVP_74802528001','codever':0.1,'autoload':false,'autoplay':false,'displaymnads':true,'playerid':'89761511001','videoid':'74802528001','width':476,'height':357,'playertype':'inline','stillurl':'dynamic','videolink':'#','videotitle':'dynamic','videodesc':''});